If you've ever wanted to take the next step towards getting into shape, then there's no better place to start than by reading this article. By the time you've finished the article, you're now equipped with the essential tips to help you get started with your exercise regimen and move towards achieving your fitness goals this year. 
But first, what are the benefits of staying healthy and fit?
By being fit, you get to enjoy strong bones, weight loss, and an increase in energy. 

As you exercise, you'll find that you feel mentally stronger, more alert, and even have a definite advantage over someone who's not exercising regularly. Also, exercising has been shown to improve one's chances of surviving or overcoming illness.

Additionally, exercising regularly will help you sleep better, so you don't wake up feeling tired or grumpy. Paired with a

healthy diet

, having adequate rest may allow you to continue living a longer, healthier life.
Are you ready to take action? These are the essential tips to help you achieve your 2021 fitness goals:
1. Start With A Plan
Before you start taking steps to achieve your goals, take a look at your daily routine. Ask yourself if you're doing things correctly. Then, create a plan but make sure it's reasonable and achievable so you can follow it daily.
Here are the other things to keep in mind when coming up with a fitness plan:
If you're new to working out, do note that a routine will help you stay on track. It'll also help you get the most out of your workout. Essentially, having a program to follow makes it easy to feel motivated and feel good about what you're doing.

Your plan should include how to change your lifestyle, like your diet and commitment to self-care. By modifying these important factors, you'll be able to achieve your goals much faster. 

There's no need to be too hard on yourself. Keep your fitness plan flexible so you can make some changes as you go along.
2. Start Small But Be Consistent
Some people hit a plateau when trying to reach a certain fitness level because of different reasons. One of those may be the fact that the action plan is too complicated to the point that they fail and lose interest. 
However, by taking small steps, you'll find that it becomes easier to achieve your fitness goals. This is because you can ensure that you stick to the program and you can also make sure that you keep up with the action plan. Fortunately, there are many reliable sources online if you want to learn more about the effective ways to stay on track with your fitness goals and plans. As a tip, write down what you want to accomplish, the difficulties that you encounter, and how you plan to conquer those challenges.
Unfortunately, some people don't take the necessary time to develop good habits and instead just give up after a few setbacks. Remember, you're the only one who can make your goals happen. Set goals, work towards them, and be consistent. Take it one day at a time and don't give up if you don't see immediate results. It may take a few months to achieve your fitness goals, but they're well worth the wait.
3. Look For Motivation Everyday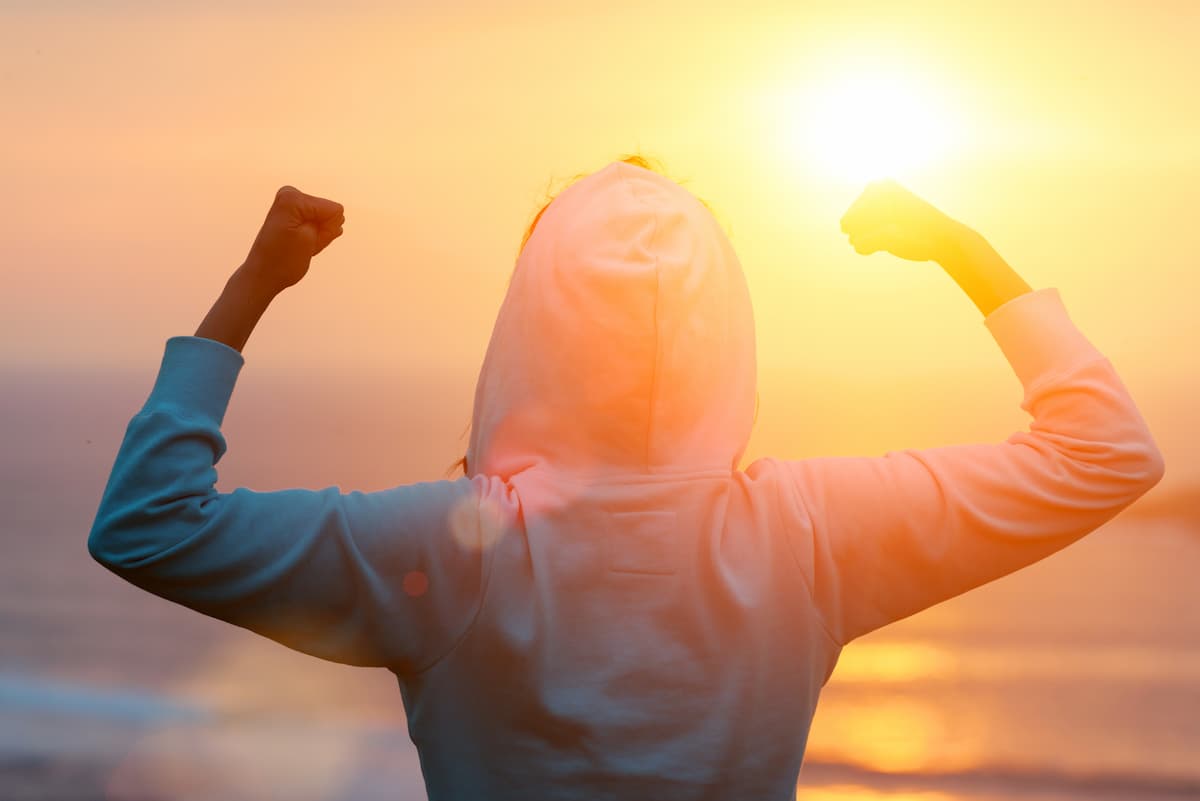 Motivation is essential when you want to achieve something, whether in your personal or professional life. When you have a strong sense of self-motivation, you'll get the extra push to accomplish what you thought wasn't possible.
Here are some tips on how to boost motivation so you can reach your fitness goals this year:
Take control of your health:

One of the biggest motivations that you can have is to have better health. Many of us are guilty of not taking care of our health up to the point where it's difficult to reverse the negative effects of a sedentary, stressful lifestyle.

Your family:

If anything happened to you due to poor health, what'll happen to your family? Also, you may get sick and miss the growing years of your kids. Thus, make a promise to yourself to stay healthy because you want to be there for your family for a long time.

Do Something You Like:

There's no single formula to achieve good health and fitness; what works for other people, may not work for you at all. Make sure to include something that you like to do when creating a fitness plan so you'll be excited to follow through. 
For instance, if running or hiking outdoors is your thing, make sure it's included in your fitness program.
Look good to feel good:

There's nothing wrong with wanting to look good as the reason to commit to your fitness program. As long as your action plan involves improving your overall health and not just your physical appearance, you can use aesthetics as a motivation to work out and eat healthily.



4. Stop Procrastinating
As you can see, there are many helpful tips to help you achieve your fitness goals, but none is better than this one: get started! By deciding to take the first step, you'll be able to ensure that you can reach your goals in the long run. Of course, this process will take some time, which is why you must be patient. If you don't give up, you'll see results sooner or later.
5. Keep A Positive Attitude
Keeping a positive attitude is one of the most important tips to help you achieve your fitness goals. You may have setbacks, feel down, or be discouraged from time to time. However, you must learn to brush aside these negative thoughts. Instead, maintain a positive attitude and focus on your goals.
Takeaway
These essential tips are a great starting point for anyone who wants to achieve their fitness goals this year. By taking these suggestions to heart, you'll be well on your way to reaching your fitness goals and you'll be proud of yourself for your efforts. 
With the right combination of tips to help you achieve your fitness goals, there's no reason that you cannot achieve great fitness results.