Magnesium is one of the many nutrients that the body needs to be healthy. This nutrient is essential in many body processes like regulating muscle and nerve, promoting good blood pressure, and keeping the blood sugar levels balanced. The amount of magnesium you need depends on personal biological factors like your age, gender, and even your health condition.
The best source of magnesium is always natural food sources. However, it's an unfortunate fact that not many households have the time to whip up healthy meals every day. So, many people end up depending on foods that can be prepared quickly, which may not necessarily be filled with the essential vitamins and nutrients the body needs. This results in an individual possibly becoming deficient in magnesium.
Together with your magnesium supplements, it's a good idea to fill your diet with these magnesium-rich foods to meet your dietary requirement.
1. Almonds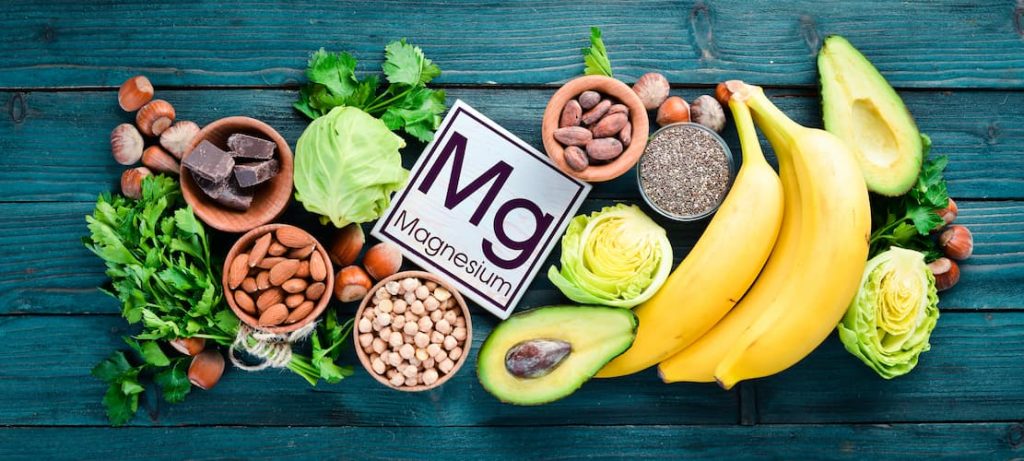 Almonds are one of the healthiest nuts for you to eat, especially if you're mindful about your weight. It's low in calories, so you won't have to worry about getting overweight. While low in calories, almonds are rich in other nutrients like magnesium and calcium. In fact, a large handful of almonds can give you as much as 76.5 mg of magnesium.
Apart from calcium and magnesium, almonds are also rich in the following:
Protein
Vitamin E
Heart-healthy fats
You don't have to limit yourself to simply eating almonds as a snack as there are many other ways you can incorporate them into your diet. Here are other ways you can enjoy almonds:
Grinding almonds to turn them into powder, which you can then use as flour. This can be a perfect substitute for ordinary white flour when you bake.
Opt to buy almond milk instead of your usual dairy milk.
Sprinkle sliced almonds on top of your morning oatmeal.
Incorporate almonds into your muffins or cupcakes.
Add chopped almonds to your salad.
2. Spinach
When cooked, spinach is another good source of magnesium, containing an average of 87 mg per 100 grams, or a little more than half a cup. Apart from magnesium, spinach is also rich in iron.
To maximize the nutrients present, it's best to pair spinach with vitamin C-rich foods like cauliflower and broccoli.
If you're not a fan of green leafy vegetables, there are flavor-packed ways for you to cook with spinach. You can try the following recipe ideas:
Creamed spinach as a side dish;
Chicken, spinach, artichoke rice casserole;
Tuscan butter salmon;
Bacon spinach dip;
Creamed spinach chicken.
3. Potato
While potatoes may sometimes get a bad rep for being unhealthy, there's no denying the nutrients they come with like magnesium. However, to ensure you get the most of what it can offer, it's very important to learn how to cook or prepare it the right way. For the purpose of preserving its magnesium content, the recommended means of cooking is to bake the potato with the skin on.
A small or medium baked potato with the skin on can offer as much as 39 mg of magnesium. These are some of the best baked potato recipes you may want to try out:
Loaded baked potatoes with bacon and cheddar;
Spinach-artichoke baked potatoes;
Instant pot baked potatoes;
Sloppy joe sweet potatoes;
Jalapeño popper baked potato.
4. Edamame
Edamame, or immature soybeans, is another good source of magnesium. It offers an average of 62 mg for every 100 g of edamame, totaling about a cup. Apart from magnesium, edamame is also popularly used as a vegan protein and is rich in antioxidants.
For you to start incorporating edamame into your meals, you may want to explore these recipe ideas:
Edamame, cranberry, and feta salad;
Cucumber edamame salad with ginger-soy vinaigrette;
Edamame dip;
Super greens pasta salad;
Beef and broccoli edamame stir-fry.
5. Dark chocolate
For the chocolate lovers out there, rejoice! Dark chocolate is as healthy as it is delicious. That's all the more reason for you to allow yourself to indulge in this treat. Dark chocolate is one of the richest sources of magnesium with over 64 mg in a 1-ounce serving. What's more, dark chocolate is also a good source of antioxidants, which are needed by the body to fight free radicals. When shopping for dark chocolate, you'll want to go for the one with at least 70% cocoa solids.
6. Avocado
Avocado is one of the best fruits you can have if you're looking for a good source of magnesium. A medium-sized avocado has over 58 mg of magnesium. Moreover, here are other vitamins and nutrients present in avocado:
Potassium
Healthy fat
B vitamins
Vitamin K
Fiber
Because of their heavy nutrient content, avocados have many positive effects on the body like reducing inflammation and improving cholesterol levels.
7. Brown rice
If you love rice, you may want to switch your usual white rice to brown or wild rice. Whole grains reign supreme over processed grains when it comes to nutrition. Brown and wild rice still have the rice husks present, unlike white rice which has already been processed to remove those husks. This is the reason brown rice offers as much as 37 mg of magnesium per 110 g of rice.
This may seem small, but think of how much rice you consume in a day. If you cooked one cup of rice, that 37 mg increases to around 80.3 mg of magnesium.
Conclusion
Magnesium is a very important nutrient for your body. So, it follows that you should make it a point to have as much magnesium content in your body as needed. You can start by living a healthy diet and filling your meals with dietary sources like those mentioned above. You can also take magnesium supplements under your doctor's supervision. Never self-medicate with your supplements. Most importantly, be sure to choose only a quality brand. Living a healthy diet and lifestyle is one of the best changes you can apply to your lifestyle today.