For many people, the high cost of prescription medications can be a barrier to getting the treatment they need. If you're struggling to afford your prescriptions, you can do a few things to lower the cost.
Check With Your Insurance Company
The first step that you should take is to check with your insurance company. Many insurance companies offer prescription coverage, so it's worth looking into. Many insurance companies will cover at least a portion of the cost, and some will even cover the entire cost. Even if your insurance doesn't cover prescriptions, they may have some suggestions on how to save money on your medications.
If unsure where to start, you can always call your insurance company and ask them about their prescription coverage. Some insurers also offer mail-order services for maintenance medications, which can be more convenient and often cheaper than filling them at a local pharmacy. If this is an option available through your insurer, be sure to take advantage of it.
Use a Prescription Discount Card
You can use a prescription discount card if you don't have insurance or if your insurance doesn't cover prescriptions. These cards are usually available for free, and they can offer significant savings on your medications.
You can see here the best prescription discount card and RX coupon apps to compare and find the best option. Some apps offer prescription discounts, so be sure to check those out. One popular option is GoodRx, which offers coupons for various medications. You enter the medication you're looking for and your zip code, showing you the prices at various local pharmacies.
Another option is RxAssist, which offers a database of patient assistance programs. These programs can help you get your medications for free or at a reduced cost.
Look for Generic Options
If you're taking a brand-name medication, you may be able to switch to a generic option. Generic medications are typically much cheaper than brand-name drugs, which can be a great way to save money.
However, not all medications have a generic equivalent, so you must speak with your doctor or pharmacist before making any changes. They can tell you whether a generic option is available and whether it would be appropriate for you.
Use Local and States Programs
Various programs can help you get your medications for free or at a reduced cost. The state or local government usually runs these programs, and they may be able to help you with the cost of your prescriptions.
Each program is different, so check with your state or local government to see what's available in your area. You can also contact the manufacturer of your medication directly. Many manufacturers offer patient assistance programs to help you get your medication for free or at a reduced cost.
If you have a low income, you may also qualify for Medicaid, a government program that provides health insurance coverage to low-income individuals and families. You can learn more about eligibility requirements and how to apply on the Medicaid website.
Try Before You Buy
Before you commit to buying medication, it's always a good idea to try it out first. Many pharmacies offer free samples of various medications to see if they work for you before paying for them.
You can also ask your doctor if they have any samples that they can give you. If you have a chronic condition, you may be able to get a free 30-day supply of medication from the manufacturer. This is usually only available for certain medications, so check with your doctor or pharmacist to see if it's an option.
Shop Online
You can often find better deals on medications by shopping online. There are a few things to keep in mind when you're shopping for medications online. Be sure that you're buying from a reputable source.
There are many scams, so it's essential to be careful. Ensure the website is secure before entering your credit card information. You can usually tell if a website is secure if the URL starts with "HTTPS" instead of "HTTP." Compare prices before you buy. Prices can vary widely from one website to another, so it pays to shop around.
Negotiate With Your Pharmacy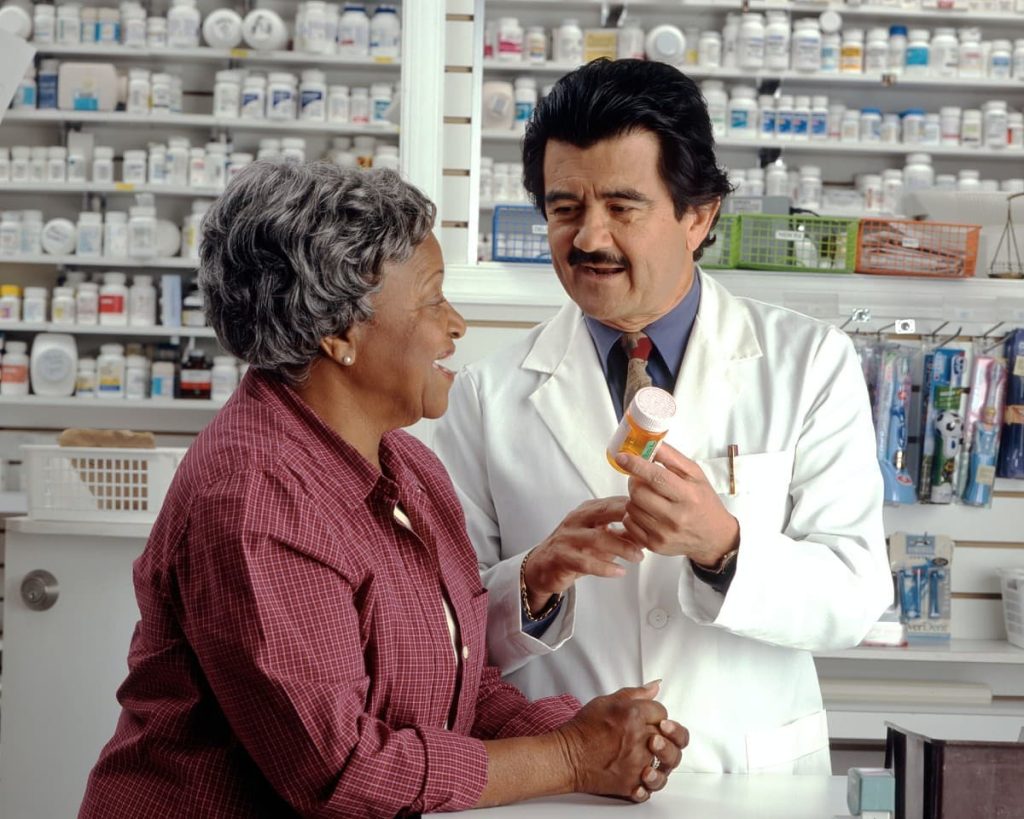 If you cannot get your medications for free or at a reduced cost, you may be able to negotiate with your pharmacy. Many pharmacies offer discounts to patients who pay cash for their medications. You can also ask about other payment options, such as payment plans. If you have a good relationship with your pharmacist, they may be willing to work with you to ensure you can afford your medications.
No matter your situation, there are ways to afford regular prescriptions for your healthcare needs. By taking the time to research your options and talk to your doctor or pharmacist, you can ensure you're getting the best possible care for your money. Don't be afraid to ask for help if you need it. Many people and organizations want to help you get the medication you need.