If you're passionate about exercising and fitness, then it's time to put it to good use. If your fitness obsession is more than just daily exercise and you're all about the fitness lifestyle, why not make a career out of it? In the last few years, the fitness industry has grown rapidly.
Although this industry was struggling due to the pandemic, that didn't stop people from starting their fitness careers. If you believe that this is what you want to be doing for the next ten years or more, it would probably be wise to start preparing for it. However, starting a fitness career is not as easy as you may think. It's just like starting a business. You need to study, commit, and grow every day to stand out in this competitive market. Here are some tips to help you get started. 
Get Certified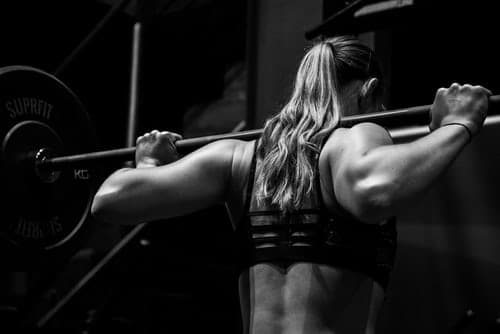 It doesn't matter how long you've been training, whether it's a year or ten, you still need to get certified in order to be taken seriously by trainees. Even if you have been training your friends for the last couple of years, once you decide to transform this hobby into an actual source of income, you need the right certificates for it. Find a personal trainer program that will teach you everything you need to know about physical fitness, anatomy, and client communication. This will help you establish the basics and show you how to deal with people with injuries or muscle problems. 
Become a Personal Trainer
Once you're certified, you can start coaching other people. However, that doesn't mean you're an expert just yet. However, it could mean that you have the right qualifications to start your fitness journey. In case you're starting your journey at a fitness center, you will need more than your certificates to prove that you're qualified in this competitive market. The first thing you should do after getting certified is to prepare a unique personal trainer resume that highlights your strengths and what makes you stand out from the other trainers. After that, you should start marketing yourself as a certified coach and a personal trainer to gain your first few clients. Start by promoting yourself as you go, talk about your fitness passion, and demonstrate the knowledge and experience you've encompassed. When they start asking more fitness-related questions, offer your services. As a start, it's a free and easy way to promote yourself. 
Improve Your Online Presence
Whether you'll start by yourself or work at a fitness center, you should start enhancing your online presence. You need to promote yourself in places other than the place you're working at. Start by setting up business accounts on all social media. Use these platforms to encourage people to start their fitness journeys and give them tips on how to make working out part of their lifestyle. This will help you grow and establish an international client base. With today's technology, you don't have to be with the person you're training. They can provide you with all the details about their weight, habits, and lifestyle, and by using a few long-distance communicative online tools and your knowledge, you'll be able to build a suitable routine for them. 
Get Business Training
Getting the most out of your fitness passion means that you need to dedicate a lot of your energy and time to make it a reality. As we mentioned before, it's just like starting a business. You need to know how to run a business and market your services to gain more clients. However, you will not be able to do any of that if you don't have enough knowledge on how to start and run a business. Learn how to build a business from scratch, how to run it, partnerships, deals, and how to make it a profitable business. Partnering with companies to promote their fitness products is a great way to increase viewership and exposure.
Study Nutrition
This industry is competitive, you will not be able to compete if you only focus on exercising. You have to gain knowledge about all or some of the factors that encompass a person's fitness. Like nutrition. For many people, workouts alone are nearly not enough to reach one's fitness goals. Following a diet with the right nutrition for their bodies is vital, and sometimes, far more important than an exercise regimen.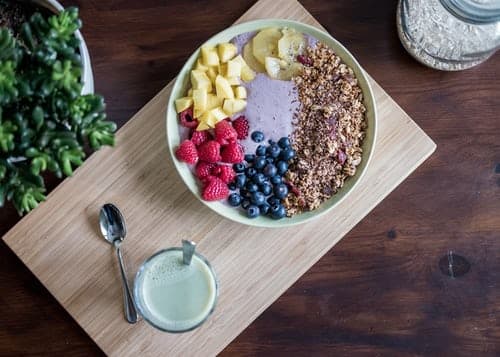 Making a career out of something you're passionate about, increases your chances of success. However, that passion needs to be coupled with a series of setting intentions and goals that will require a little bit of organization and a lot of discipline, much like fitness. That's why, once you decide to make your fitness passion a career, you need to start studying everything related to it. The more knowledge you have on various topics such as anatomy and nutrition, the more your audience will grow and the more success you can enjoy.