Cannabis is a widely available and popular recreational drug. It is also sometimes used to treat health conditions, like diabetes, cancer, and epilepsy. If you are interested in using Cannabis, then you will be pleased to know that in places where it is legalized, you can purchase it online.
When most people think of Cannabis products, their mind conjures up images of THC-laden buds packed into plastic baggies, but there are many other products outside of Cannabis flower that you can buy too.
This post will now explore this topic in more detail, explaining everything you need to know about buying Cannabis online.
Product Strength
The most important thing to consider when you are buying Cannabis online is strength. What's the point in buying weak Cannabis? Whenever you are planning on buying marijuana online, make sure that you research the strain that you are buying, its THC and CBD content, and read reviews.
If you want to learn more about a specific strain, then you can reach out to the dispensary that's selling it. The dispensary should be more than happy to answer any questions that you have.
With all of the above said, if you are new to Cannabis, then you should try to avoid high-strength products. Instead, you should buy weaker, more subtle strains, that won't fry your brain. You can find out about strains suited to beginners by reaching out to your chosen dispensary.
Browsing Options
As mentioned in this post's introduction, there are many products outside of Cannabis flower. You can buy oils, vapes, edibles, dissolvable tablets, patches, and much more. When you are planning on buying Cannabis for the first time, make sure that you find the product type that's right for you.
You should also consider using Cannabis derivatives, like CBD and delta-8 THC. If there is a dispensary in your area, then it might be worth going in physically and browsing what they have on offer. The good thing about visiting dispensaries in person is that you can have your questions answered immediately by the person who's working the desk.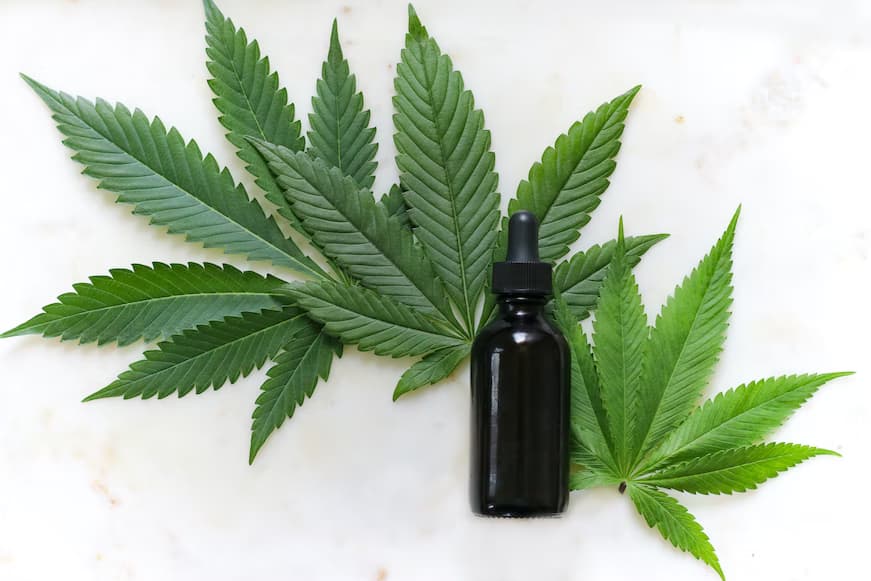 Consider Edibles
Edibles are a type of Cannabis product definitely worth trying. The good thing about edibles is that they produce a high that's more akin to a psychedelic drug. People report actual trips when they use edibles.
If you are new to them, then you need to start off slowly and use them cautiously. Using too many could lead to you having a bad trip. You can buy edibles from most dispensaries. You can also make your own, although you need to be very careful with your measurements if you do.
Same-day Delivery
How do you plan on getting your Cannabis delivered to you? If you are using it to treat health issues, then you should try to get same- or next-day delivery. Dispensaries that offer same-day usually only deliver to properties in a 10-mile range. You also have to pay a lot extra for same-day delivery. If the dispensary you are buying from is in your area, then you might be able to save yourself money by opting to collect your Cannabis. When you place your order, it will be prepared for you, and then held until the checkout until you arrive to collect it.
Reading Reviews
You should always read a dispensary's reviews before you do business with them. Not all dispensaries can be trusted or are worth dealing with. Some sell very low-quality weed. You need to find the dispensary in your state or country that offers the highest quality products, and the best prices.
Since COVID-19 hit, dispensaries have been having a hard time, so many have bumped their prices up significantly. You may have trouble finding a dispensary that's selling products cheaply because of this. A dispensary's reviews will help you to figure out whether they are worth doing business with or not, so read them.
You should be aware, it is, unfortunately, becoming very common for retailers to publish fake reviews themselves, in order to make themselves look better, and gain more customers. You can usually spot fake reviews, because they are all posted one after the other, and are overly positive. Also, they tend to be written in the same style.
Promotional Sales
The good thing about buying Cannabis online is that you are able to shop around for deals. Dispensaries regularly hold promotional sales. You should sign up for the newsletters of dispensaries so that when they do hold sales, you receive email notifications.
An added bonus of signing up for newsletters is that most dispensaries give people 10% off codes when they do. Then, when they are holding promotional sales, you can use these codes to save even more money.
Cannabis is legalized in most U.S. states, and in Canada. If you are a smoker (or want to become one) then you need to find a dispensary that's right for you. Not all dispensaries can be trusted or are worth dealing with. Use the advice outlined here to find a good one in your area.