It's no secret that breakups can be tricky. You have to deal with the pain of the split, and you also have to cope with the physical and mental changes accompanying it. A breakup can lead to depression, anxiety, and even addiction if you're not careful.
But don't worry – there are ways to maintain your mental health during a breakup. This blog post will list six strategies to help you through this difficult time.
Try to win them back
There are instances wherein people would try to get their exes back. According to Sam at Get Her Back Guide, trying to win back an ex is a good strategy if your break up was caused by an outside force, such as a job loss, or if a misunderstanding led to the split.
If you genuinely believe the relationship is worth saving, it's worth trying to win them back. But before planning your grand gesture, ensure that you're doing it for the right reasons. Trying to win someone back should never be about manipulation or revenge – it should only be about reconciling with the person you love.
It is also crucial to know that this will not always work and may even make things worse. Trying to win your ex back sometimes may only fuel your heartache and cause you more pain in the long run. If this is the case, you should instead focus on moving on and exerting the effort to try and be happy.
Accept that it is over
This is probably the most challenging thing to do, but accepting that the relationship is over is essential. It doesn't mean you need to stop loving your ex immediately – it just means thinking about moving on with your life.
Your love for your ex is still valid, but it is not enough to sustain a relationship. You should also remember that millions of people have gone through breakups and come out the other side. You are not alone and you will too. Once you accept that the relationship is over, you can start to focus on yourself and your happiness. You can also begin thinking about the future and the possibilities ahead.
Focus on yourself
After a breakup, it's essential to focus on your well-being. This means taking care of yourself emotionally and physically. Make sure to eat healthy foods, exercise, and get enough sleep. It may be difficult, but eating right, exercising, and getting enough sleep will help improve your mood.
All of these will also give you energy, allowing you to get through this tough time. You should also take time for yourself – do things that make you happy and try new experiences which can help distract yourself from the pain of the breakup and focus on something positive. And finally, make sure to give yourself some time to grieve. This typical and necessary process will help you move on from the relationship.
Find a hobby or activity
When you are busy with a hobby or activity, you are less likely to focus on your ex and the breakup. This can be anything from starting a new exercise routine to taking up a new hobby.
It is essential to find something that you enjoy, and that will keep your mind occupied. Doing something you're passionate about will also help boost your mood and give you a sense of accomplishment. And if you're struggling to find an activity that you enjoy or a hobby, try volunteering. Being able to help others can help take your mind off your problems.
Start a journal
By writing in a journal, you will be able to express your thoughts and feelings. It can also be a helpful way to track your progress as you move on from the breakup. Write about your day-to-day activities, emotions, and anything else. This will help you process your thoughts and feelings and be a great way to look back and see how far you've come.
Talk to friends and family
Talking to friends and family is important, especially during a breakup. It's crucial to have a robust support system when you're going through a tough time so you know that you are not alone in this.
Talk to your friends and family – they will happily listen and support you. You can also talk to a therapist or counselor if you're feeling down. They can help you work through your emotions and give you the tools to cope with the breakup.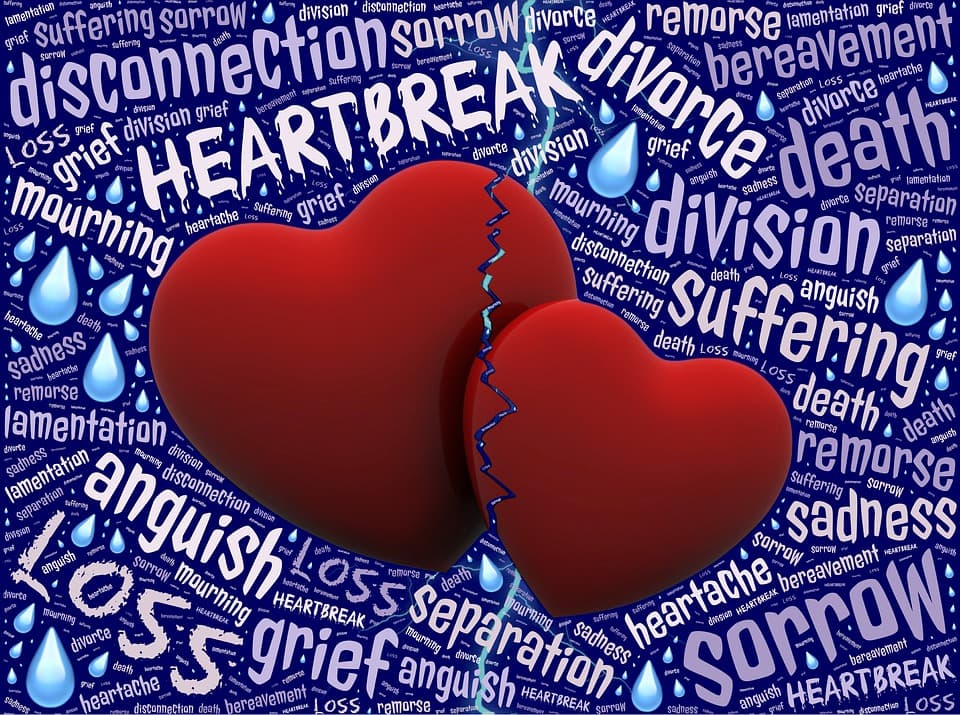 These are just some things you can do to help yourself after a breakup. It's important to remember that everyone copes with splits differently, so don't feel like you have to do all of these things. Just focus on taking care of yourself and giving yourself time to heal. Eventually, you can move on from the breakup and start a new chapter in your life.