You want to learn about cannabis, but you don't know where to start. The internet is full of conflicting information, and it's hard to know who to trust. Luckily, we've got you covered. In this post, we'll outline the essentials of gathering knowledge on cannabis. You'll learn about the different types of resources available, how to evaluate their credibility, and where to find reliable information on specific topics. By the end, you'll be equipped with the tools you need to become a savvy cannabis researcher. So let's get started!
Check out your local library
If you want to learn more about cannabis, a great first step is to head over to your local library. There, you'll find a whole host of materials to help get you started, from research papers to books on cultivation practices and the medicinal effects of cannabis.
Plus, it's free! So why not take advantage of all the resources your local library has to offer? You'll soon be up-to-date with the latest trends in the ever-evolving cannabis industry.
Finish a course
After you've taken the plunge and devoted yourself to gathering knowledge on cannabis, the next step is to finish a course on the subject. Even if you're starting from a place of basic understanding, these cannabis online courses teach you the fundamentals in an orderly way and expand your understanding far beyond what you may already know.
You'll also gain insights into related topics such as cultivation, harvesting, purification methods, and drug development processes – essential for staying up-to-date with the ever-evolving cannabis industry. Get started researching options today and be ready to excel in this fast-growing industry!
Listen to podcasts
These days, listening to podcasts is an increasingly popular activity for gaining knowledge. From topics like cannabis to self-care, there's no shortage of informational audio content available from different sources. When it comes to learning more about this botanical wonder, what better way than through a podcast? These shows provide a unique and convenient resource that can be accessed anytime, anywhere.
Listeners can benefit greatly by taking the time to hear experts discuss topics in detail, ask meaningful questions, and explore conversations that might otherwise go unnoticed. So if you're looking for an entertaining way to develop your understanding of cannabis information – be sure to tune in!
Check out some documentaries
If you're looking to gain further insight into cannabis, one of the best ways is to explore different documentaries on the subject. Documentaries can provide an unbiased look at the legal, medical, and cultural implications of cannabis that may be difficult to access in other mediums.
From educational films covering a scientific overview of cannabis to stories highlighting personal experiences with this increasingly popular drug, there are plenty of titles available – both past and present – which could serve as your introduction to learning about the effects of cannabis. Give them a look if you want to further your research and knowledge base!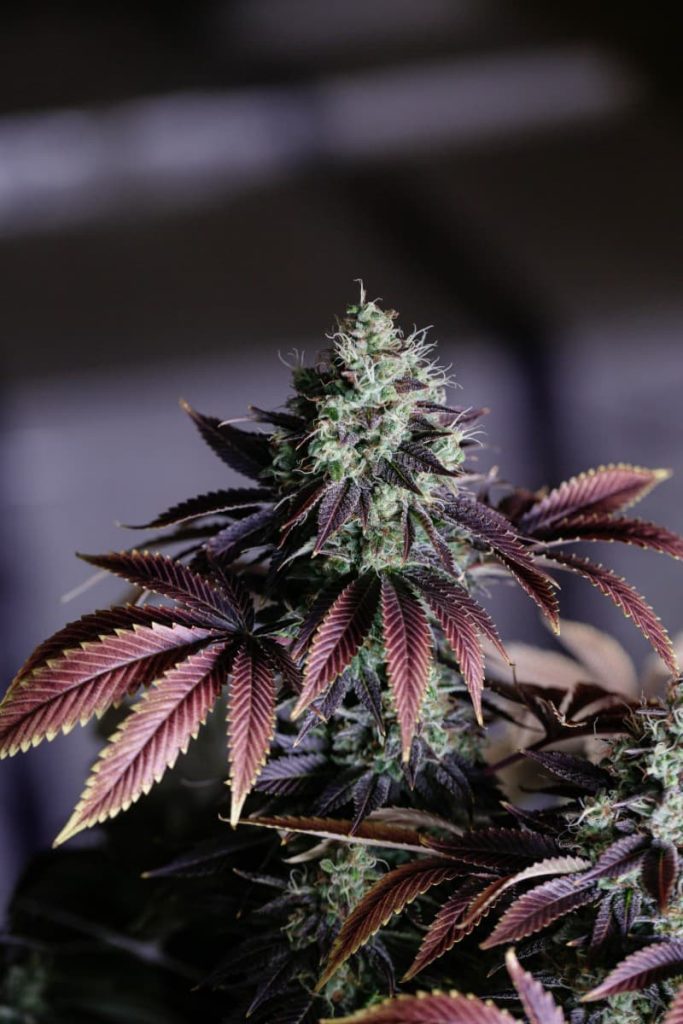 Get to know the people involved in the cannabis industry
In order to get a better overall understanding of the cannabis industry, it's essential to understand and get to know the people involved in it. In the cannabis space, there are various influencers promoting or advocating for products or services related to the cannabis industry – such as medical marijuana dispensaries, growers, investors, lawyers, entrepreneurs, and more.
Millions of people have been educated by these passionate advocates and have seen firsthand what it takes to make a success in this sector. In order to stay informed about everything going on in the cannabis industry and keep up with its many developments, follow these experts' social media accounts for daily insights into their work, their advice, and their connections in the industry.
Find reputable internet resources
The Internet is full of information when it comes to cannabis. But not all of this information is reliable—much of it is incomplete, inaccurate, or biased in some way. How can you find Internet resources that are dependable and trustworthy? Start by looking for reliable sources such as organizations whose mission is to provide up-to-date, impartial knowledge about the cannabis industry. Websites with evident expertise in the subject matter often include objective facts and scientific evidence about cannabis trends, research breakthroughs, product safety regulations, and public health initiatives.
However, also keep in mind that just because the source is reliable doesn't mean the information provided is always correct. Be sure to exercise critical thinking when researching cannabis-related topics on the Internet. With our tips on how to gather knowledge on cannabis, you'll be equipped to identify credible Internet resources from the rest.
Stay up-to-date on news and developments in the world of cannabis
Staying informed on cannabis news and developments is key to staying on top of the ever-changing landscape within the industry. Understanding the current policies, laws, and regulations is fundamental, as well as being aware of how new and emerging science is shaping the debate. Knowing recent news stories can also help keep you abreast of public opinion, consumer trends, and product development. Keep a finger on the pulse of cannabis industry developments by subscribing to newsletters, reading blogs, listening to podcasts, and attending seminars or conferences.
By equipping yourself with the latest knowledge in an ever-evolving sector like cannabis, you'll ensure you stay one step ahead in this evolving field!
Attend seminars and workshops
Seminars and workshops provide an opportunity to gain a deep understanding of the current issues and topics related to cannabis as well as network with industry professionals. Many events are specifically designed to provide attendees with detailed information on the legal, economic, medical, and social aspects of the cannabis industry.
Through seminars and workshops, you'll gain valuable insights into the history of the cannabis industry, learn about the latest trends and developments, understand how to establish yourself within the sector, and discover new ways to make a positive impact. By attending seminars and workshops related to cannabis, you'll gain invaluable knowledge that will help keep you informed on all aspects of this ever-evolving industry!
It's clear that cannabis is here to stay, and we must equip ourselves with the knowledge necessary to understand it. From documentaries to influencers in the industry, there are many ways to gain an understanding of its history and implications. Additionally, make sure you're utilizing reputable internet resources for accurate information on legal regulations and scientific breakthroughs.
Finally, staying informed about news stories related to cannabis will help ensure you keep up-to-date on public opinion trends and product development within this ever-evolving sector. With all these tips in mind, you'll be ready to dive into learning more about cannabis! Hopefully, this article has served as your introduction to understanding the effects of cannabis. Give them a look if you want to further your research and knowledge base!