Worried that you're not going through the keto diet well? If so, we've got the perfect solution. Instead of having to guess or plan everything on your own, you can follow 9 keto charts. These are designed to help everyone reach their weight loss goals with ease. Check them out below.
1) Guide to Keto Nuts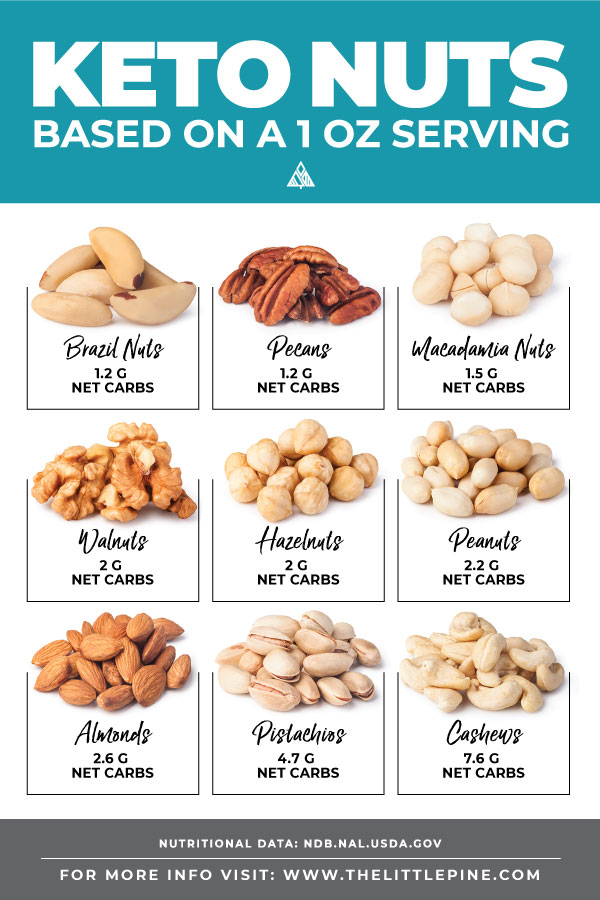 Nuts are a good source of protein, but not all of them have a measly amount of net carbs. For example, cashews and pistachios have more than 10g net carbs for every 100g serving. Nuts such as almonds, pine nuts, peanuts, walnuts, and hazelnuts have tolerable amounts of carb.
However, the best nuts for your keto diet are Brazil nuts, pecans, and macadamia nuts. Now, it's easy to mix one type of nut with another and increase your daily carb intake by accident. This is why keeping this keto chart is handy. It's simple and includes everything you need: the images, carb count, and the name.
Check out the chart here.
2) Low-Carb Sweetener Conversion Chart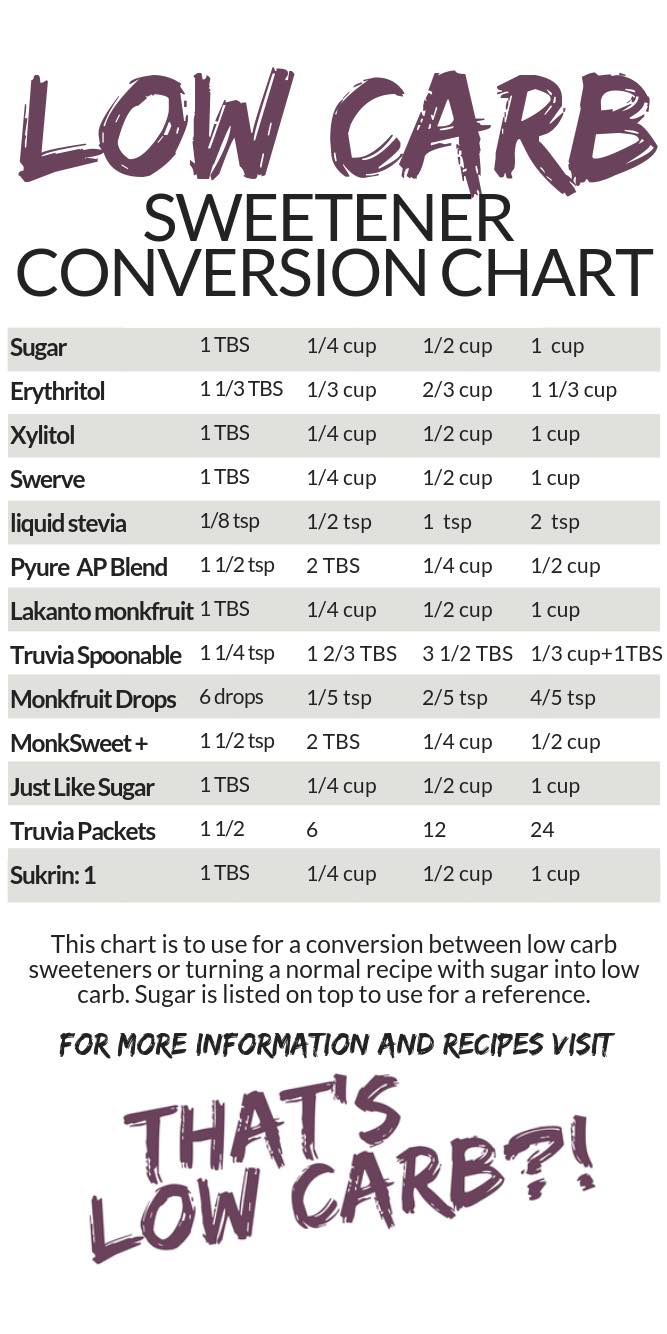 When it comes to the keto diet, you have to avoid eating a lot of carbs and sugar. Does this mean you have to settle for bland foods? No. This only encourages people to look for healthier alternatives. And with the growing popularity of low-carb diets, it's become easier to find them on the market.
The issue here is that you may have problems converting the amount of sugar. Luckily for you, this keto chat will help you know just how much of the low-carb alternative is needed for every tablespoon or cup of sugar. So whether you're using liquid stevia or Swerve, all you need to do is look at this visual guide.
Check out the chart here.
3) Keto Diet Food List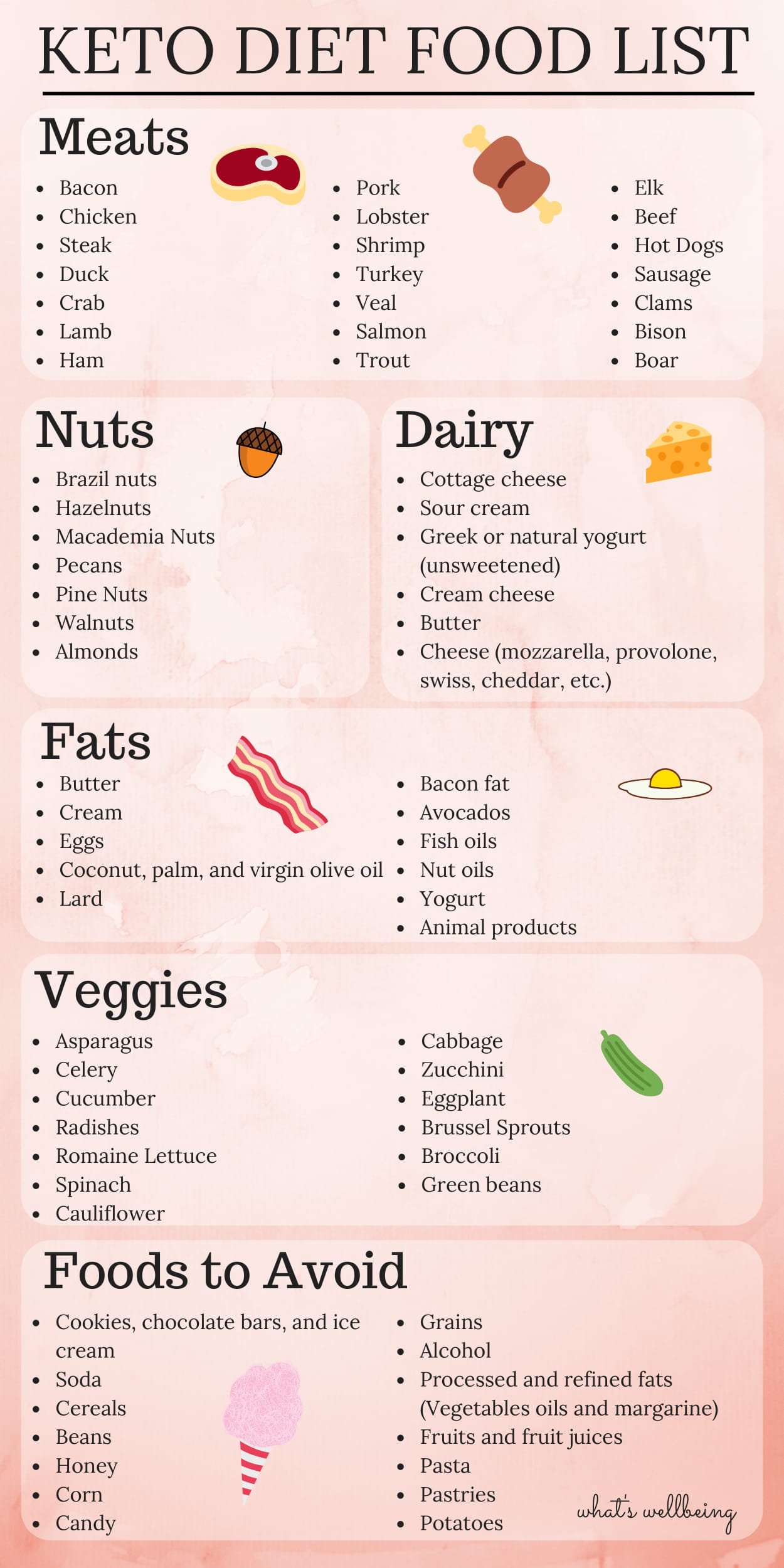 If there's one general guide you should follow on what to eat and what not to eat, it's this one. It provides an overview that's easy to read. The chart is not big on images, but sometimes it's better to have a minimalist take. The words are well-aligned and have different sizes to help you know the groups.
The first group helps you see all the meat options you have. Then you can see the suggested nuts and dairy options. Apart from these, the chart identifies the keto-friendly veggies and the foods that are high in fat. Lastly, you have a list of foods to avoid when you're on a keto diet.
Check out the chart here.
4) 30-Day Keto Challenge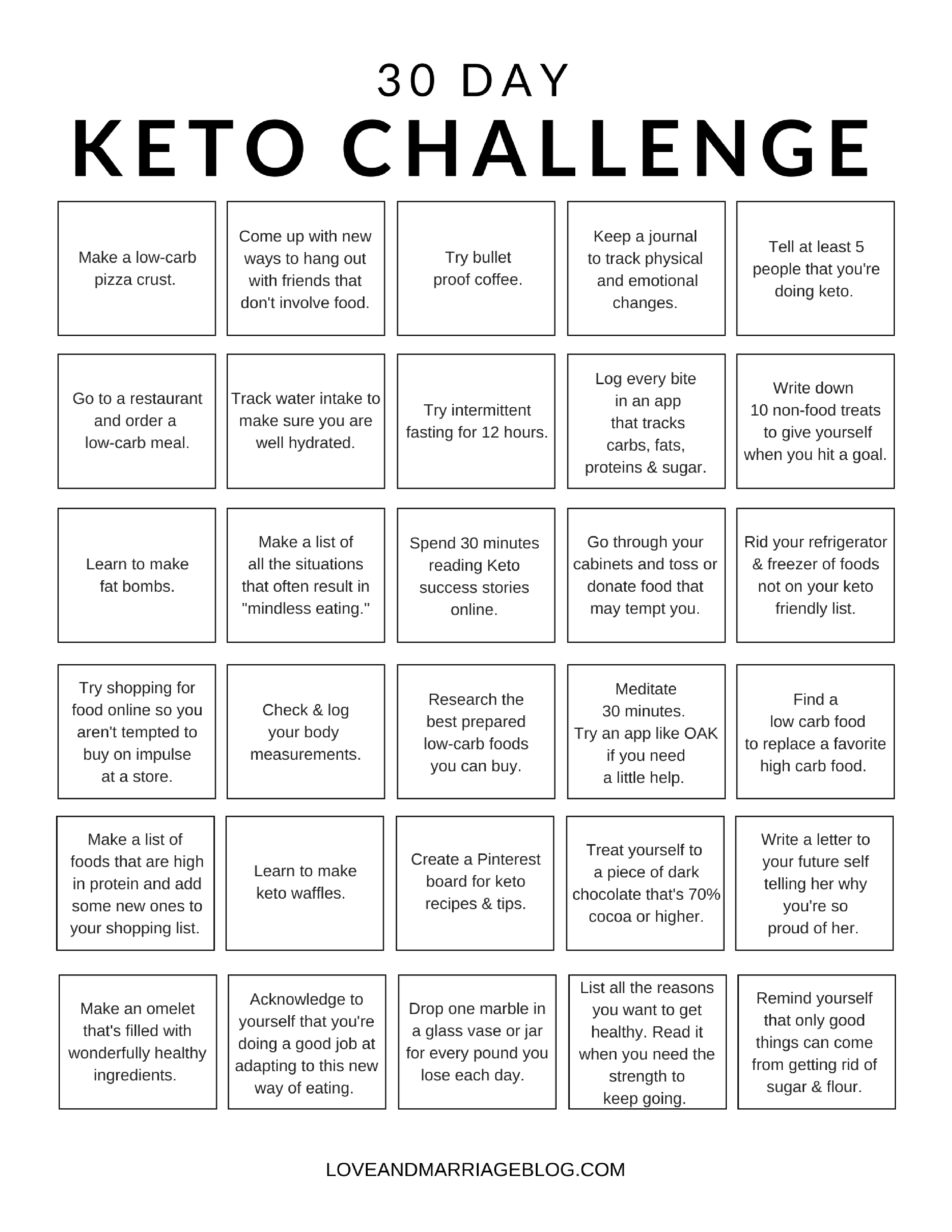 One issue with any long-term plan is that boredom and lack of motivation. Sometimes, it's just difficult to stick to the path when you have no one else telling what to do. You can have guides to follow and all that — but what if these aren't enough? Well, this chart may help you keep going.
This is a 30-day challenge. Simply put, it gives you a new thing to do each day for a month. Many of these will help you make a new keto-friendly meal. Others are about making yourself feel proud of what you've already done and what you'll still accomplish.
Check out the chart here.
5) Keto Food List with Condiments and Beverages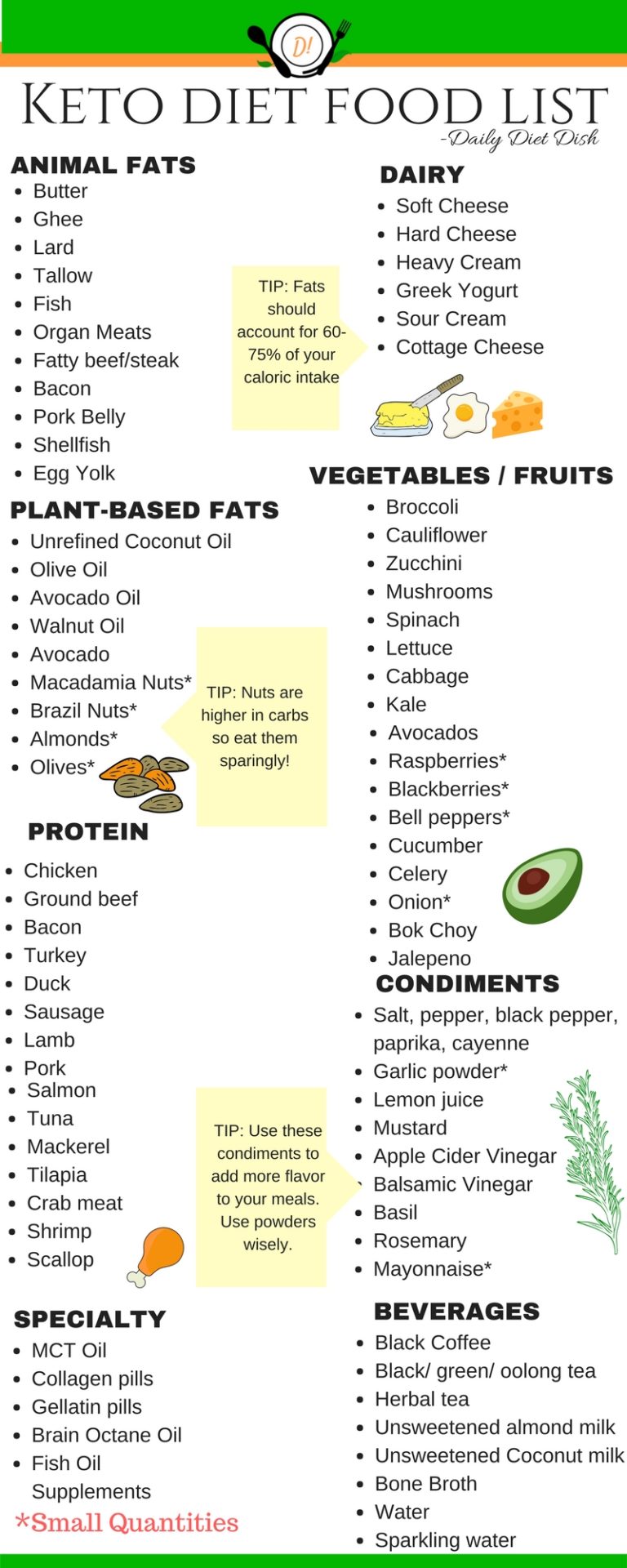 This is another useful guide that lists down the foods and drinks suited for people on a keto diet. But what makes this unique from other keto charts is that it differentiates between animal fats and plant-based fats. Thus, it's perfect for vegans and anyone else who wants to reduce their meat intake.
It has a list of condiments and beverages for you to consider — including black coffee, sparkling water, and unsweetened almond milk. Furthermore, it has a couple of tips and adds an asterisk to foods that you should only consume in small quantities.
Check out the chart here.
6) Keto Diet Checklist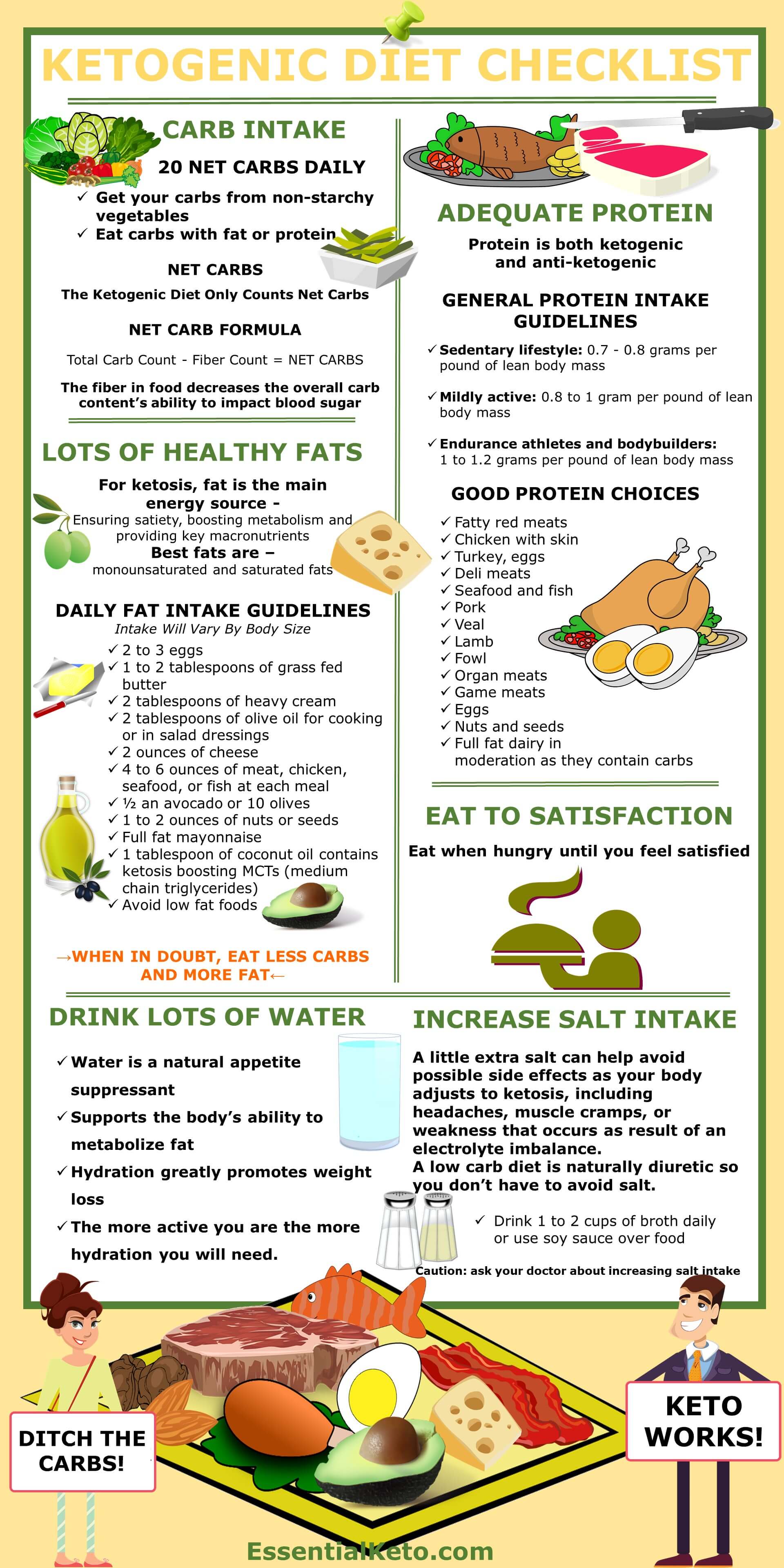 What if you're new to the keto diet and you have no clue about it? Well, this guide can help you remember the basics — including water intake. The chart reminds you of how many net carbs you can have on a daily basis. It even has a formula so that you can determine the net carb amount on your own.
Check out the chart here.
7) 7-Day Keto Meal Plan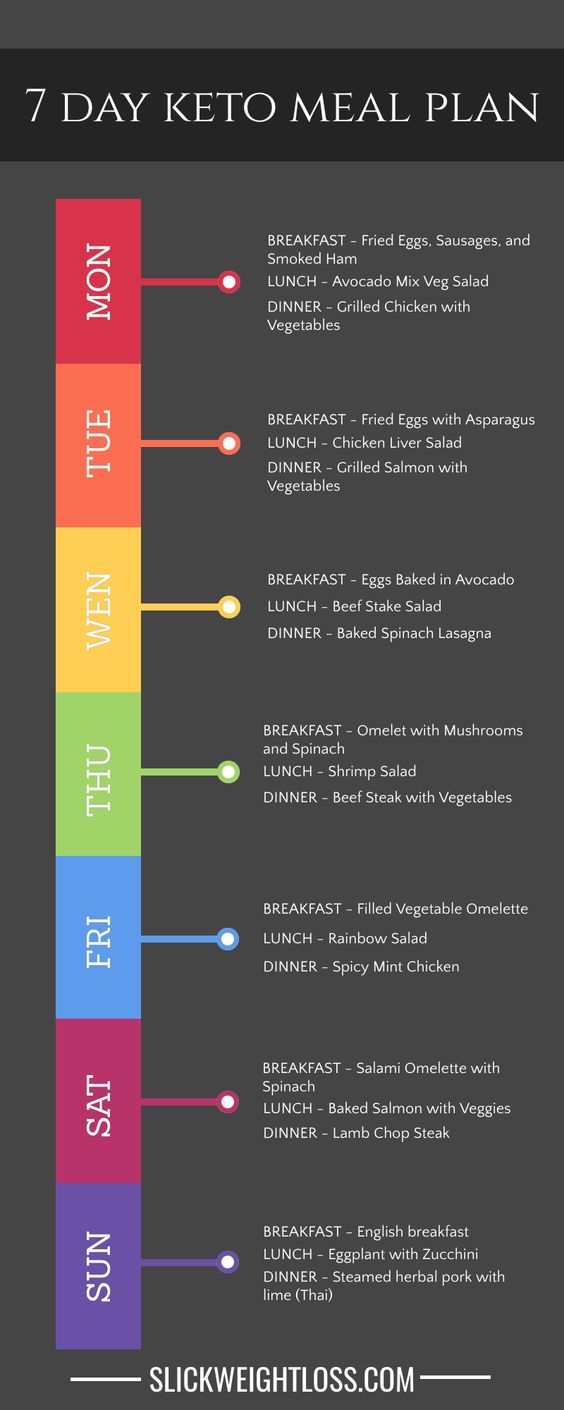 You don't have to stick to bulletproof coffee, hardboiled eggs, and salmon all day. If you're having a hard time making a weekly meal plan, just follow this chart. It's color-coded so that you know which day you are following. This way, you'll have a different keto-friendly meal three times a day for the entire week.
Check out the chart here.
8) Healthy Keto Snacks

Do you need help finding keto-friendly snacks? Well, this guide will give you more suggestions that you'll need. It offers a whopping 47 keto snack options. Moreover, it's very well-made. Each snack has an accompanying image. Likewise, they are divided between ready-to-eat and homemade snacks.
Check out the chart here.
9) Fast Food Keto Guide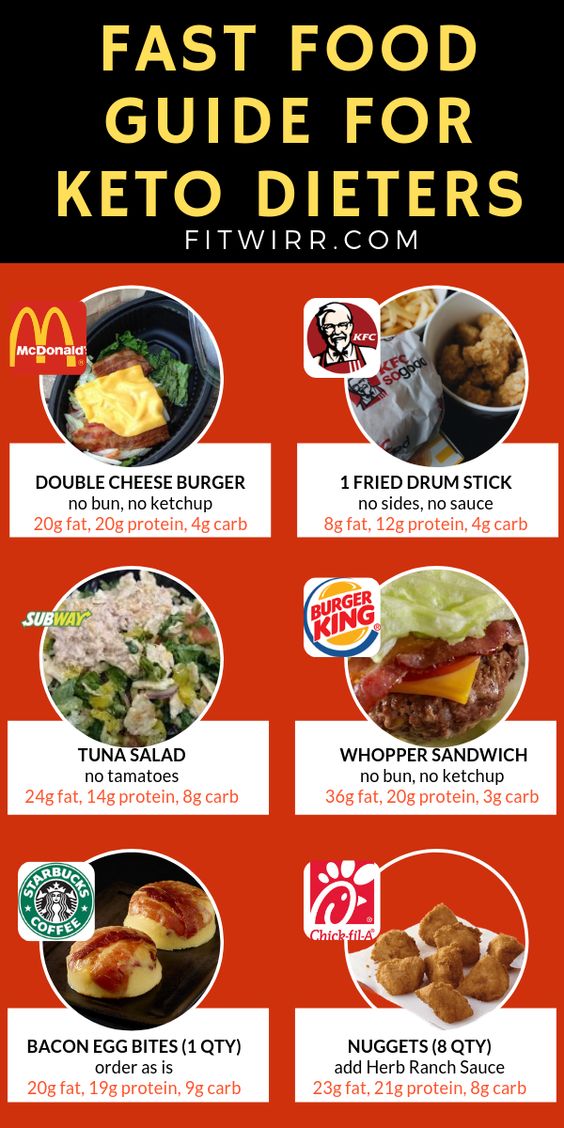 What if you don't have enough time to prepare keto-friendly food at home? Whether you're busy or you still want to eat out with your friends, this guide will prove to be valuable. It lists down the meal options for popular fast food chains such as KFC, McDonald's, Burger King, and Subway.
Check out the chart here.
All in all, you don't have to do everything on your own to succeed with your keto diet. There are many helpful resources online — and you don't have to read lengthy articles. Sometimes, all you have to do is keep 9 keto charts on your laptop or smartphone.
We hope this article helped you learn more about the keto diet. If you've got any queries, feel free to send us a comment.