For years, cannabis was as illegal as any other drug you'd find out there. Not anymore though, with various research and new ideas, you aren't short of legal areas to use cannabis today. That has also brought about different ideas on how to consume cannabis.
Everyone has different ideas on how they do things and different tastes. Thankfully, the cannabis sector considers all that – as you will find several ways to consume it. Here are some popular ways to consume cannabis, regardless of the desired effect you want from the plant. 
Flower
One of the purest ways to consume cannabis has got to be the traditional way of smoking the flower. This is the oldest product you have from the plant, hence its ever-growing popularity. It is one of the ways that even beginners look at it, as it carries no risk. 
The newer ideas are more comfortable, as new things should, but there's still a lot to be desired. There still isn't enough research done on the new forms of smoking cannabis. The market is growing, and consuming the flowers is still front of the line.
Even the companies that specialize in medical marijuana still make most of their money off traditional cannabis.
Joints
If you are a beginner, among the first ways you look at using cannabis is joints, and for a good reason. Over the years, watching weed movies and all, you'd only see people smoking joints. When you think of joints, think pre-rolled joints.
Regular users will know what to do with a flower when they buy one. When you are new, you want to look at the pre-rolled joints. A lot comes with rolling a joint that most people don't know about, including the paper used to roll the joint.
When you go for the pre-rolled joints, things will be done for you. It would help if you asked the dispensary what they had inside the joint before using it. You need to know how potent it is before using the joint.
Vaping
Of all the new ideas that may be in use for consuming cannabis, vaping has got to be the most popular. With vaping, you have different ideas; that's why they are as popular as they are. Other than consuming the flower, vaping has got to be the close second way of consuming cannabis.
The old-school way is a quick fix for most people, but if you try to relax, vaping is the option you want. And the good thing about vaping is that you get several flavors that you can consider. Several vaping cartridges are coming in the market every day, with each one getting better.
E-Liquid vapes are some of the most popular ones as they offer a variety. The water pipes are some of the products that can give you that feel-good factor while you relax over the weekend. You can look at getting these products at wholesale prices if you will be using them regularly. 
Edibles
You don't only have to smoke cannabis to consume it; there are different ways to use it. Edibles are some of the best ways you can consume cannabis. With edibles, the potency levels are quite high in most cases when they are cooked well.
It would help if you were careful where you get them from; not everyone that says they can cook can do it. One of the things you have to deal with here is they take time for the high to hit. Once it does, though, getting back to normal takes some time.
Some of the edibles that you need to look at when you want to use cannabis have got to be gummies. Sure, you have heard of cookies, among other ideas, but gummies still are popular. These are candy-like treats, and they rely heavily on cannabis oils to create.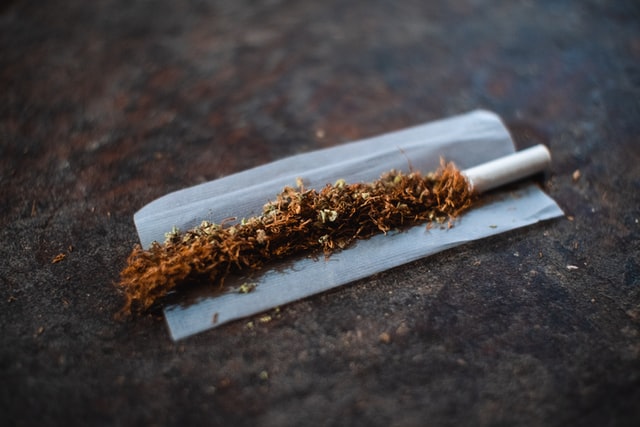 Dropper
You don't have to ingest or inhale cannabis to consume it. There's a new way you can use it in dropping – it isn't that new, but looking at the others, it's relatively new. To use this one, you only need to have the product inside your lip, like they did tobacco. 
What you do here is let it evaporate while it's there, and it will still give you the same level of high you want. This is even a slower process than when you use edibles to get your fix. It is perfect for relaxing over the weekend when you are doing other things.
The good thing is that you don't have to stop anything while you enjoy the dropper. You can be cooking or doing your laundry and still enjoy the effect of the dropper after you have set it in. If you are looking for the perfect way to chill, this should be an idea.
You can use cannabis in several different ways, and these are some of the popular ones. It isn't like you will not get the same effects from any of them. Some are pretty slower than others, though, before you can feel the impact.