Here's a tough question: do you know anyone who doesn't like carbs? Whether it's pancakes, waffles, cakes, bagels, macaroni – don't be shy, you can name your guilty pleasure. Unfortunately for those of us who decided to follow a keto-diet lifestyle, giving up on carbs is a daily struggle. Worst of all, it can feel like we're constantly running out of breakfast ideas. So how can we commit to our diet when we're constantly being tempted by the world's greatest pleasures?
Luckily for you, we have the answer. We've compiled a few keto breakfast recipes that will be sure to kickstart your day on the greatest note. Bon appétit!
Keto Sausage Breakfast Sandwich
Wrapping sausage inside a layer of bread is so yesterday. For us creative keto folks, sausage is now The Bread. Here's how you can make the most deli keto sausage breakfast sandwich.
For starters, you'll need the following ingredients:
Sausage patties, 2 for each "sandwich"
An egg per sandwich
2 tablespoons of sharp cheddar cheese
1 tablespoon of cream cheese
A quarter avocado, sliced to pieces
¼ to ½ teaspoon of sriracha hot sauce, according to your taste
Salt and pepper according to your taste
Cooking Instructions:
Place a skillet over medium heat. Once the skillet is hot enough, cook the sausage patties according to the package instructions, then set them aside.
Mix the sharp cheddar and cream cheese in another small bowl, then microwave the bowl for 20 to 30 seconds until they're fully melted.
Pour the sriracha sauce over the melted cheese and mix them well
In yet another bowl, crack an egg and whisk it with the salt and pepper
Make a small omelet using the whisked egg
Pour the cheese/sriracha mixture on the omelet, wrap the omelet around it, then sandwich it between the two sausage patties.
Now your sausage sandwich is ready to be devoured! This breakfast recipe contains a total of 603 calories, which is composed of 7g carbs, 54g fats, 22g protein, and 3g fiber.
Keto Chia Pudding
Whenever we start dieting, chocolate is one of the beautiful things we prepare ourselves to give up on. However, that doesn't have to be the case with keto dieting! Once you explore enough delicious keto breakfast recipes, you'll soon realize that you can eat your fill of chocolate content. You only need to find the recipes that are keto-friendly, and we've got one right here for you. Better yet, this is a recipe of chocolate pudding that's both vegan and gluten-free while being high in its nutritious content.
To make this creamy and delicious pudding, you'll need the following ingredients:
2 tablespoons of a low carb sugar
1 tablespoon of pure Cocoa Powder
1 teaspoon of pure Vanilla Extract
1 cup of Coconut Milk for a thicker and creamy pudding, but you can substitute with almond milk for fewer calories
¼ cup of Chia Seeds
Cooking instructions:
Sift the cocoa powder and sugar into a mason jar, close the lid and mix well until you remove all lumps.
Open the jar, pour the vanilla extract and coconut milk (or almond milk), then close the lid once more and shake well.
Once the contents are well-mixed, add the chia seeds then shake again.
Make sure the contents are mixed well, then store the closed jar in the fridge.
Let the mixture chill for around half an hour, at least.
Now your chocolate pudding is ready to be served! You can add seasonal fruits, nuts, or coconut yogurt to enjoy it according to your taste.
The nutritional value of this recipe includes a total of 336 calories: 16g carbs, 27.3g fats, 1.5g sugar, 30 mg sodium, and 11g fibers.
Loaded Vegetable Frittata
Eggs can get boring really quickly with keto. However, you can still benefit from the nutritional value of eggs if you get creative. Not sure how to do so? Here's a tasty recipe for you.
For this recipe, you'll need the following ingredients:
2 slices of chopped bacon
6 eggs
1 ½  cups or 4 ounces of sliced fresh mushrooms
¼  cup or 1 ounce of shredded low-fat cheddar cheese
½  cup of chopped red sweet pepper – you can substitute with paprika
½  s summer squash, which you'll cut into slices
½ a cup of chopped onion
1 cup of fresh broccoli florets, which you'll chop roughly
4 egg whites
2 tablespoons of chopped fresh basil
¼  teaspoon of salt
¼  teaspoon of black pepper
Cooking instruction:
Start with heating the broiler, then cook the bacon over medium heat until it's crisp and brown. Drain the bacon over a paper towel.
On a preheated skillet, add the chopped onion, mushroom, and red pepper, and cook for 3 minutes.
Add the broccoli and squash, then cook for 4 minutes until they're crispy. Then add the bacon.
In a medium bowl, whisk the eggs, egg white, salt, pepper, and basil, then pour the mixture into the skillet.
Keep cooking the mixture over medium heat until the mixture sets, then sprinkle the cheese on top.
Broil the skillet under the broiler for 1 to 2 minutes or bake it for 5 minutes in an oven until the cheese melts.
Your breakfast is now ready! This recipe makes 4 servings and has a total of 250 calories: 5g sugar, 12g fat (5g of which is saturated), 20g protein, 450 sodium, and 8g fiber.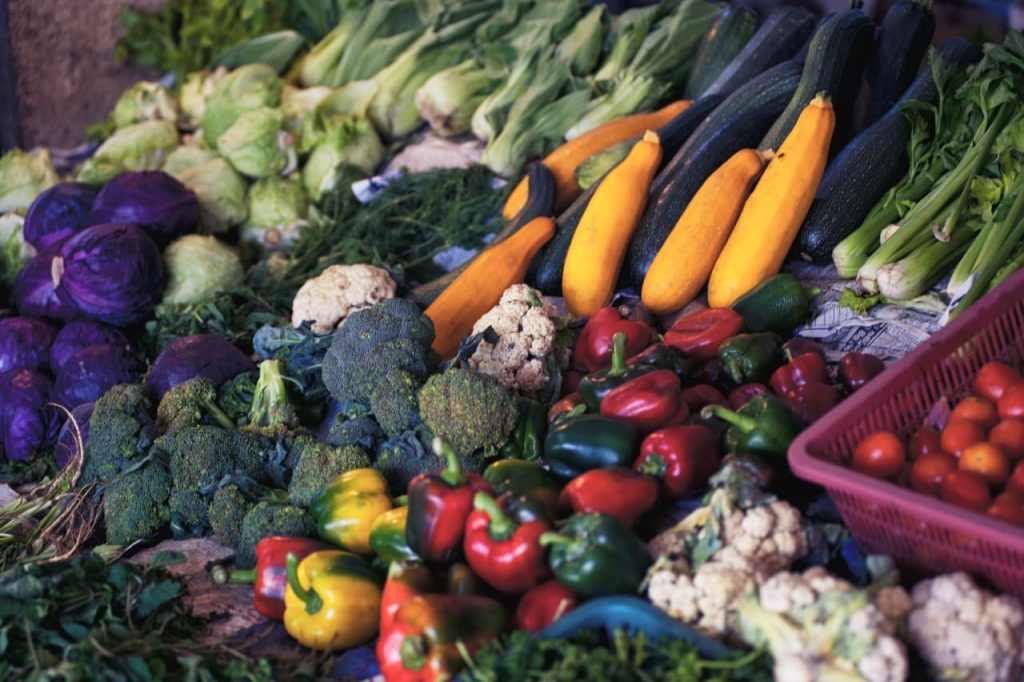 For those of us who follow a keto diet, boiled eggs and mayonnaise or cream cheese is barely cutting it anymore. Fortunately, there are various ways to spice up our breakfast without increasing our carb intake. You just need to get a bit more creative with your recipes!