There are many different types of Botox training courses available, so how do you choose the right one for you? It is important to find a course that will provide you with all of the skills and knowledge that you need. The following article outlines some things to consider when choosing a Botox training course.
What Is The Course's Approach?
The first thing to consider when choosing a Botox training course is how it approaches this type of treatment. There are two main ways that learning takes place: via online courses or in-person classes held at a school or clinic. Many people find these types of programs more difficult, so they often opt for an online course. As noted by the people behind Dr Hennessy Academy, with an online course, you will receive the best of both worlds with online classes and live instructor-led training. However, if you are someone who prefers to have more hands-on training and learn from a live instructor, an in-person class may be the better option for you.
What Are Your Personal Needs?
When you are looking for a Botox training course, it is important to consider your personal needs. Do you need a course that offers hands-on experience? Or would you prefer a more theoretical approach? Make sure to find a course that meets your individual needs and interests.
There are many different types of Botox training courses available including health and beauty courses, medical aesthetics courses, and dermatology courses, so it is important to do your research before making a decision. There are courses offered by medical schools, cosmetic surgery clinics, and private companies. Regardless of which type of course you choose, be sure to check the credentials of the instructor. The American Society of Plastic Surgeons offers a list of certified plastic surgeons in each state.
What Are The Costs?
Be sure to ask about the cost and any associated fees before enrolling in a course. It is important to remember that not all courses offer certification. If you are interested in becoming certified, be sure to check the accreditation of the course before enrolling. Certification is not always necessary to administer Botox injections, but it can increase your chances of finding work. Many clinics and hospitals prefer to hire certified professionals. If you are looking to start your own business, certification may be a requirement.
How Long Does The Course Take?
Length of training varies depending on the school you choose. Some courses are as short as two days, while others can last up to a year or more. Make sure that any program offers continuing education classes so that you will have ongoing support after graduation.
If the business is slow at first, it may be beneficial for new professionals to attend additional hours to maintain their skills and stay current with industry standards. There are many training options available, including online programs and weekend workshops. Be sure to find an option that works well for your schedule before enrolling in a class. You must also consider how much time off work you need if taking weeks away from employment during training sessions is not possible.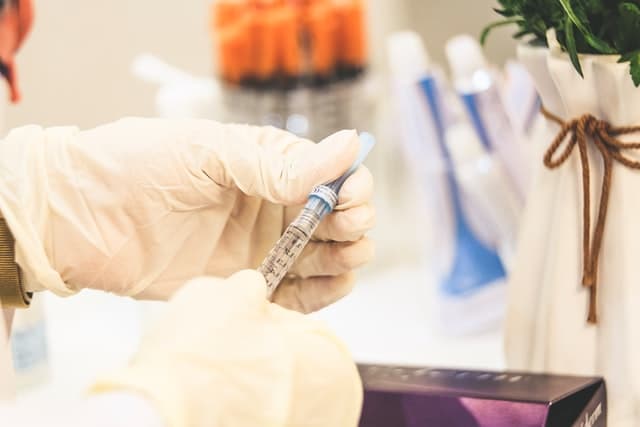 By considering the factors discussed in this article, you should be able to choose a course that will provide you with the skills and knowledge you need to perform Botox injections safely and effectively.