One day you're all healthy and powerful, and then that one accident you've always thought won't happen to you has a different plan for you. You're now in pain, scared and confused, and really angry with the person who has caused your accident. Now, you need to start thinking about your recovery.
Unfortunately, there are no shortcuts in the healing process, especially after suffering a severe accident that has left you with multiple injuries. Full recovery from those requires time and care. Some injuries can take weeks or even months to heal completely, and this can vary largely based on the severity of the injury, your pre-existing health conditions, and how well you respect your treatment. 
Now, although there's no rapid solution to fix and heal your injuries overnight, there are certain things you can do to speed up the recovery process. Here are five simple tricks for a fast recovery from your injuries. 
1. Get a diagnosis and understand your injuries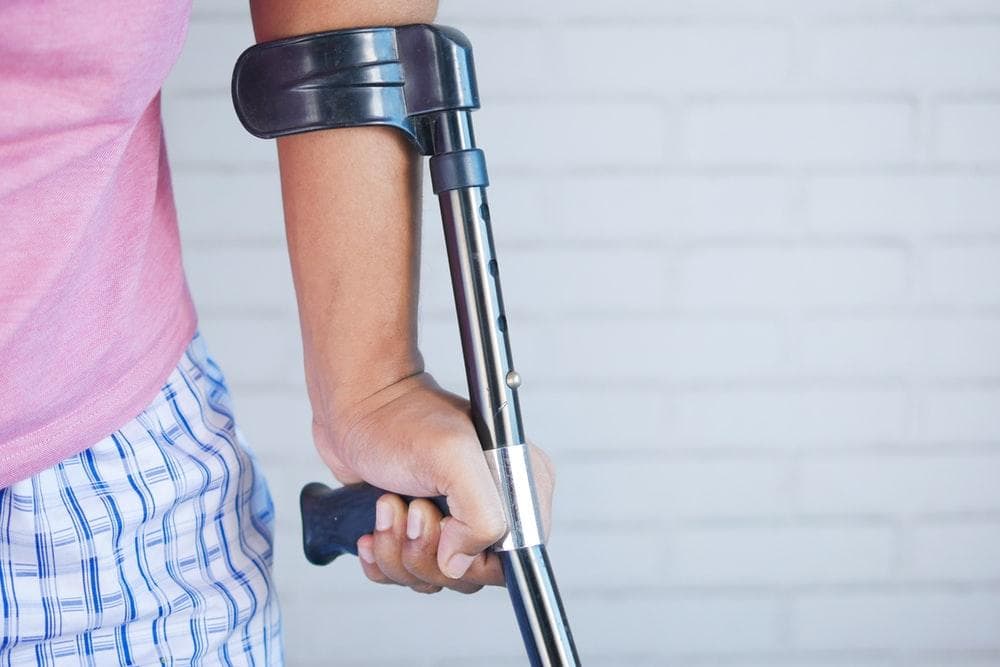 Needless to say, the first thing you should do on your journey to recovery is to see a medical specialist and have your injuries adequately diagnosed.
You should seek medical care immediately after your accident, regardless if there's no obvious sign of an injury and you don't feel pain. Keep in mind that not all injuries are visible right away. For example, pain and symptoms from concussions, spine damage, or whiplash can take hours, days, or even weeks before they make their presence obvious. The more you wait before you seek expert medical advice, your injuries can worsen and require a more extensive and painful recovery process.
Besides that, if your accident was caused by someone else, seeing a medical expert immediately after the accident can also prove very useful if you decide to pursue a legal compensation claim. As the legal experts from PersonalInjuryClaimsCare explain, "Medical records are key evidence in court, proving that the victim truly suffered physical injuries as a result of someone else's negligence and supporting the victim's claim case." 
That being said, make sure that you get expert medical advice about your injuries and the right treatment options. Moreover, once you have a treatment plan given by your doctor, make sure you follow it correctly.
2. Get plenty of rest 
Plenty of rest is an essential factor in recovery. Several studies have shown that sleep is a secret ingredient for injury recovery. As we sleep, our muscles and tissues repair and rejuvenate as we sleep. So, without a sufficient amount of sleep, it can be a lot harder for your body t bounce back and recover after an injury.
You may feel restless due to your chronic pain from injuries, your concerns regarding your financial situation as you're out of work, and your anxiety regarding the future. However, it is really important to ensure that you dedicate enough time to rest and sleep. Find ways to manage those things that prevent you from getting proper rest. For example, ask your doctor for pain killers to manage your pain and symptoms. If you're restless due to stress and anxiety, try doing some breathing exercises to relax and ease anxiety. 
3. Stay hydrated 
Proper hydration is also key to a faster process of recovery and healing. Water helps flush toxins out of your body, it transports nutrients into the cells, and it also helps with regulating body temperature and pH balance. Besides all that, water can also help with muscle soreness and tension. Proper hydration also helps lubricate the joints, which can help ease joint pain. What's more, proper hydration helps cushion the brain, spinal cord, and other sensitive tissues. 
During your recovery, you should also avoid drinking caffeinated drinks. These drinks can actually work against your recovery by making it more difficult for your body to reduce swelling.
There is no universally agreed quantity of water that you need to consume daily. However, health experts recommend about 8-ounce glasses, the equivalent of about 2 litres daily.
4. Eat a nutritious diet 
You know what they say, "You are what you eat." So, if you want to be healthy or get healthy as quickly as possible, you need to support your body towards recovery with a nutritious diet. When you're recovering from illness or injury, the foods you consume daily can either help or slow down your recovery.
There are a number of foods that are known to promote healing and provide the body with sufficient fuel to get on the mend, including fruits, vegetables, healthy fats, and protein sources. Try to include the following foods in your diet as you recover from your injuries: 
Eggs
Leafy green vegetables
Salmon
Berries
Nuts and seeds
Sweet potatoes
Cruciferous vegetables
As a general rule, you should try to have a diet that contains as many protein-rich foods, vitamin C, omega-3 fats, calcium-rich foods, and vitamin D.
5. Take care of your mental health 
Last but not least, taking care of your mental health is as important as taking care of your physical wellbeing during the recovery process. Suffering from an accident and injuries is no easy experience. In fact, it can be pretty traumatizing and scary, having long-term negative effects on your mood and overall mental health.
When you're physically hurt, your mental wellbeing also takes a toll. You may experience all sorts of negative emotions and thoughts, like fear, anxiety, anger, and confusion. All these emotions are normal, but you should make sure that you manage them correctly so that they don't lead to more serious problems like depression. Plus, when you're mentally strong, you're more likely to recover from physical injuries as well. 
How do you care for your mental health during recovery? Do everything that helps you keep a positive attitude, from spending time with loved ones, doing things that you like, meditating, and, if necessary, even talking to a therapist about your accident and injury.