If you have found that your drug use has become a problem for you or the people around you, then it may be time to look into entering a recovery center. There are many different types of recovery centers, but no matter what type of program you find yourself needing to enter, there are certain things that all high-quality programs have in common. To help you find the right facility for your needs, consider the following suggestions.
Check If They Accept Insurance
Another important factor to consider when searching for the right recovery center is how you will be expected to pay. Though many people believe that addiction treatment has to be very expensive, this is not always true. As explained by the professionals from the Changing Tides, many facilities accept private health insurance, which can provide significant assistance if you can work with your insurance company.
If you don't have a private insurer or cannot afford your plan's cost-sharing, then make sure your chosen recovery center offers a payment assistance program. With access to these services, it should be made clear who can apply and what requirements need to be met to qualify for free or discounted addiction treatment services.
Make Sure It Specializes The Type of Recovery Needed
There are various ways to go about recovering from drug use, and not all methods work for every person. Some people need to completely cut themselves off from friends, others do well in a sober living environment where they can interact with people who still use drugs occasionally.
For this reason, it is important to make sure that whatever facility you choose specializes in the type of recovery you need and will allow you to enter their program under those terms. If your family lives out of state or far away, be especially careful when choosing a center because the excess travel time could cause problems if they don't allow visitors at your level of care.
Check If They Provide Individualized Treatment Or Services
One of the most important factors to consider when choosing a recovery center is what kind of treatment or services they provide. A high-quality program will offer individualized treatment and services that consider your unique needs and circumstances.
At most facilities, this includes considering both the reasons that led you to addiction in the first place as well as any co-occurring disorders that may need to be addressed for you to recover successfully. Additionally, personalized services will include your choice of therapies and other activities that let you enjoy the kind of program you need.
Check Their Reputation And Credibility
While addiction treatment is not regulated by government agencies, there are still plenty of ways to find out about the reputation and credibility of different recovery centers. First, your family doctor can often refer you to facilities in your area that they trust.
Due to their own experience with the center or people who work at it, they may even be able to recommend specific programs if you aren't sure where to start. You may also want to check out the recovery center's website for more information on their treatment methods and protocols. These will help you get a sense of whether this recovery center is a good fit for what you need. Lastly, it is important to consider any reviews of the recovery center that have been posted online or in local papers. While these could be biased depending on who wrote them, they are still an excellent way to determine whether others think highly of the program you are considering.
Look For Additional Services You May Need
When searching for a recovery center, it is important to consider whether or not anything else needs to be provided; beyond medical detox and psychological treatment. For example, if you have a substance abuse problem and also suffer from an eating disorder, it makes sense to find a recovery center that provides access to nutritional counseling and individualized meal plans.
If you cannot afford the cost of your addiction treatment through private insurance, then be sure to ask whether there are any additional services provided by the facility such as payment assistance or sliding scale fees based on income level.
Check If They Provide A Long-Term Recovery Plan
One of the main reasons that many people don't succeed when they first choose to recover from drug addiction is because they have no idea how to maintain their sobriety after completing a program.
To help in this area, you should look for a recovery center that provides a long-term plan so you can enjoy continued support and care throughout your life. This can be done in different ways depending on the type of facility you select. For instance, some centers provide follow-up services such as sober living homes or outpatient clinics while others recommend that patients attend aftercare programs or seek out additional counseling with an outside provider. In any case, having access to these kinds of resources will ensure that you always have a safety net as you continue on the road to recovery.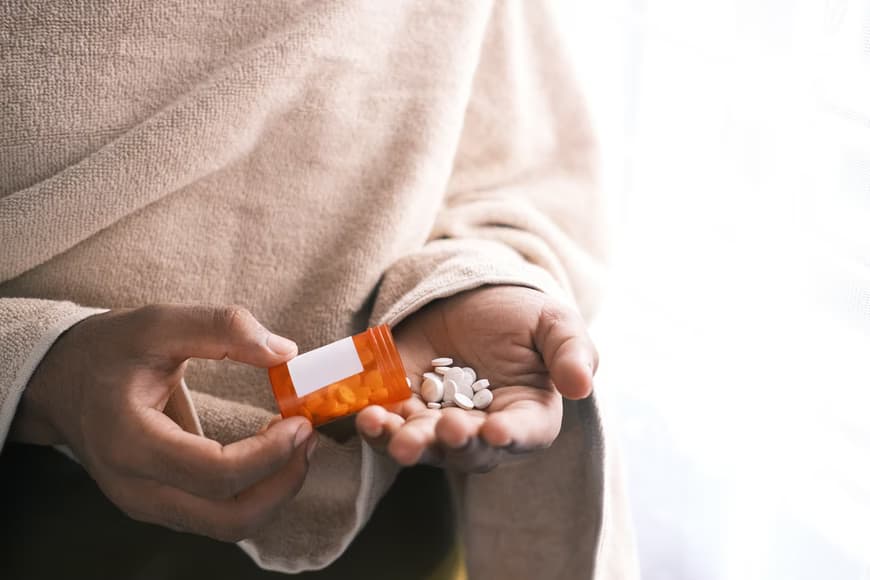 Dealing with drug addictions I hard and often very scary by itself, so choosing the right drug recovery center can be even more challenging. However, if you follow these tips and think about your own unique needs, then you will have a much greater chance of finding a program that is perfect for everything you need on your path to recovery.