If you have a love and a passion for the noble art of yoga, then you should consider mastering the practice and becoming a yoga teacher. Passing on this joyous art form is, after all, a privilege and a gift.
There are several ways that you can become a yoga teacher, including studying in Bali or in India. Moreover, you can choose to study in your local area or online. Finally, the best way to be the ultimate yoga teacher is to turn up to the mat daily and stay committed. First, however, you have to know which style of yoga you want to master.
1. Choose Your Style of Yoga
One of the first steps to becoming a master of yoga and, potentially, a great teacher, is to know which style of yoga you would like to master. For instance, you can choose Vinyasa yoga, yoga Nidra, Hatha yoga, general yoga or one of the several other styles.
Whether you are trying to improve your teaching skills, deepen your practice or master a specific kind of yoga, focusing your learning journey on one of the yoga styles is a great way to give yourself direction and drive and become truly at one with the practice.
Once you know which style of yoga to focus on, you can look at the various teacher training opportunities worldwide.
2. Train In Bali
One of the best things about becoming a yoga master is that you can get in touch with yourself and the world in some of the most beautiful, sacred and authentic places around the globe.
One such place is Bali. You can complete your Bali yoga teacher training in Ubud, Uluwatu or Balian Beach, and depending on what you are looking for, you will find a place that suits your needs perfectly. Whether you want to discover yourself in a place of solitude or explore cafes and beaches, Bali has it all.
3. Study In India
The study of yoga originated in ancient India, so if you feel that it is important to your yoga journey, you can go back to the land where it has its roots. Here, you will find many options for yoga teacher training and self-discovery.
Learning to become a yoga teacher in a place of beauty is very beneficial for your journey. Yoga is all about being at one with the world, nature and yourself and this is all made possible by breathing the fresh Bali air, planting your feet in the Indian sand or taking in gorgeous views of mountains, beaches, rainforests or jungles.
4. Learn In Your Local Area
If your end goal is to be a professional yoga teacher with great credentials and earn a living this way, then you will want to ensure that your yoga school is a Yoga Alliance Registered Yoga School (RYS®). This will mean that once qualified,  you can become a Registered Yoga Teacher (RYT®) with a qualification that is valid across the globe.
Moreover, ensure the school offers qualifications in the type of yoga that you want to teach and that the course fits your ideal timeframe. Generally, courses are 200 hours and can either be at your own pace or at set times.
5. Complete Online Meditation Teacher Training
If you do not have the time or resources to go to Bali, India or weekly classes in a gym, you can also opt to qualify as a meditation teacher via online training. This is still a great way to get in touch with your body and mind, learn to center yourself, and then offer classes to others and spread this powerful gift.
6. Practice Daily
Becoming a yoga teacher is so much more than simply getting certified, completing a 200-hour course and having a job in the local gym. Being a yoga teacher is about being committed to turning up to your mat every day and being in touch with your body and the practice of yoga.
The Yoga Alliance certification is a great place to start, sure, but do not forget that just because you can prove you have completed a minimum level of education as a yoga instructor, this does not ensure that you actually practice yoga. Nor does the Yoga Alliance certification prove that you necessarily have any teaching skills, or that your training program was of the best quality.
So, if you want to be a yoga teacher and truly give your all to the craft, do not forget to turn up every day and stay committed to the art.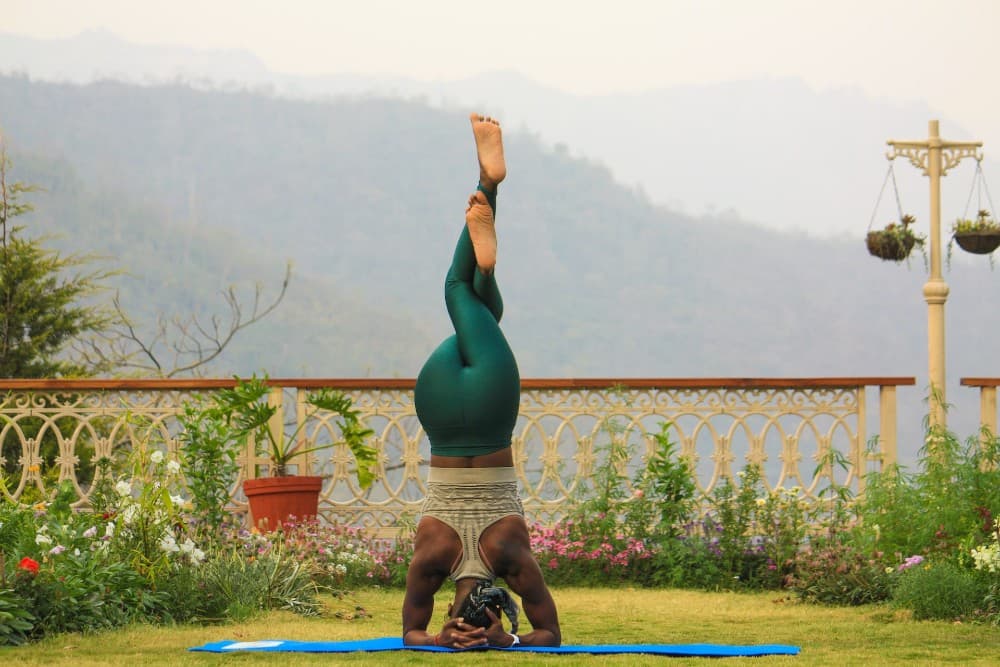 This has been a guide to 6 ways that you can become a yoga master and pass on this gift to people starting out their yoga journey. First, it is important that you identify which style of yoga you would like to master. Then, you can choose to study yoga in beautiful overseas locations such as Bali or India, or you can opt to complete your yoga teacher training in your local area or online. Finally, to be the best yoga master you can be, it is important that you turn up to the mat every day and stay in touch with yourself and the practice.