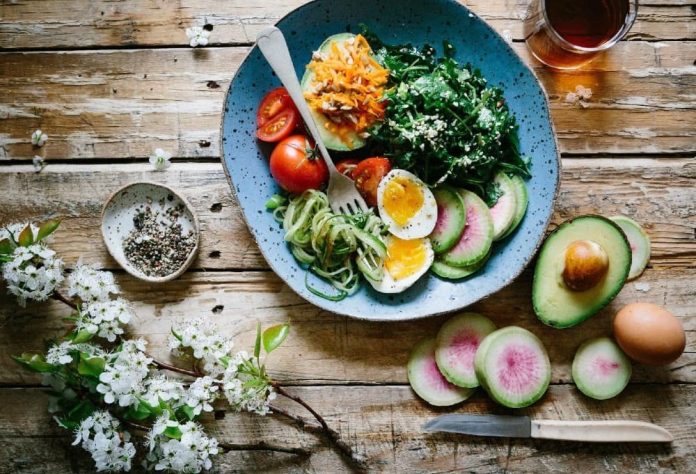 Most kids don't want to eat veggies anymore. They'd rather eat only fast food. But the problem with fast food is that it's not good for their health. It may cause a variety of diseases as they grow older.
So, how should parents keep their kids from eating such unhealthy snacks? Learning a few nutrition tips for kids can be the right solution.
In this guide, we have listed a few effective nutrition tips that will help develop healthy eating habits for kids. So, without wasting any more time, let's dive right in!
1. Consider Safe and Unsafe Foods
If you want your children to have a balanced lifestyle, you should restrict certain food items in their diet. That's because many food items are considered unsafe. And if you fail to address the risks associated with unsafe foods, it could mean trouble down the road.
Examples of unsafe food include uncooked vegetables, saturated fats, and others to which your child may be allergic (peanuts, for instance).
So, you need to differentiate between safe and unsafe food preferences as they relate to nutrients and overall health. There are plenty of healthy foods and multivitamins for children that can ensure proper health benefits. The trick is finding which ones will work best for your kids' needs.
2. Prioritize Kids' Choices
Allow your children to choose nutritional foods they find interesting. Of course, not every kid enjoys a healthy diet, but there are some food items that most kids like.
So instead of forcing your children to eat nutrient-rich meals, take them grocery shopping and let them pick their favorite foods.
By allowing your kids to pick healthier foods of their choice, you can expand their sense of taste and help them gain a better understanding of nutrition.
3. Prepare Healthy Snacks for Kids
Everyone knows that kids love to snack. That's why you should always provide them with healthy options. Kids will not only eat healthier but can also develop a better appetite for healthy snacks.
In addition, by providing healthy snacks to kids, you can ensure that they get the proper nutrients they need. You should try healthy snacks like flavored yogurt, nuts (if they aren't allergic), cottage cheese, popcorn, and others.
More than just nourishing their bodies, it also bolsters their overall health for the future — helping them maintain a balanced diet and stay away from obesity.
4. Develop a Mealtime Food Chart
When kids have a routine, their bodies stay on a healthy track. So, make sure to develop a proper food chart for every mealtime.
The mealtime schedule should detail the types and amounts of food you want your children to consume. This will enable you to maintain the nutritional level of your kids.
For example, protein-heavy food items like sausages and beans are a must in breakfast and dinner diets, but you must balance the menu with other nutritional elements that include fruits and veggies. A whole food diet plan is vital for your kids' good nutrition and heart health.
5. Include Nutritional Supplements in the Diet
Supplements are a great way to get kids healthy from the inside. You can always talk with a doctor, dietician, or nutritionist for toddlers to learn about the best supplements for your kids.
Many children's supplements are available in the market, but you have to produce a prescription. You should also be careful about the dosage when giving supplements to your kids.
6. Measure Fat and Sugar Inclusive Meals
Healthy fats and sugars play an essential role in our diet. But it's crucial to keep tabs on how much we're ingesting, especially for children.
Help your children grow up healthy with the right fats as these will keep them fit throughout their development into adulthood. However, children who consume excessive fat are at a higher risk of developing several health problems later on in life.
Choose healthier and better-flavored fats that give more energy to your kids. For example, olive oil and other unsaturated fats.
You should also encourage your kid to limit their consumption of sugary drinks and dairy products. These items include extra sugar that adds weight to their diet and waistline.
7. Limit Calorie-Rich Temptations
Limit the temptation to consume calories among your kids. Calories can be a helpful ingredient for children's health, but just as sugar and fat-based meals are lessened, calories should be lessened, too.
While it's evident that calories are another name for energy, too many calories can be hazardous to your child's health. It can lead to diseases, including obesity, heart disease, and weight gain.
Examples of calorie-rich foods include chips, cookies, cakes, and processed foods. You should always read the product label to check the calories before buying.
8. Make Tasty Dishes of Fresh Fruits and Veggies
Getting toddlers to eat fruits and veggies can be a battle if you don't know where to start. But by cooking tasty dishes, you'll definitely succeed in making them love healthy foods.
The trick is to keep trying new recipes until your kid gets attached to the dishes. Once they get used to this, they will have a better approach to eating this healthy food.
Essentially, children tend to like fruit and vegetables with special flavors. They can be grilled or roasted, then topped with sauces or coatings.
9. Bring Changes to Their Plate of Healthy Food
Another effective nutrition tip for kids is to bring changes to their healthy food plate. It's essential to provide your children with meals that are made up of nutritious ingredients. Moreover, adding variety to their daily plates is also important to spice it up. For example, make a plate of vegetable and fruit skewers to make the meal look inviting.
You can keep your food interesting by adding different recipes when making lunch for your kids or planning weekly dinner. You also need to stick to your dietary goals in the process.
This way, your kids won't get bored with the taste and will be more willing to try out new dishes.
Key Takeaway
As busy parents, it's no easy task to prepare healthy food for children every day. Even if you prepare nutritious meals at home, it may often leave you facing two major snags:
Your kids are not interested in eating nutritious food — they'd rather have something that looks or tastes more delicious.
Kids want to eat at their own convenience — and that's often between classes or when they feel hungry on the run.
These habits not only spoil their appetites but also put them at potential risk of developing severe diseases.
And to combat these, you can try out the nutrition tips for kids that we have already shared in this article.
FAQs
1. How can I improve my child's nutrition?
To improve your child's nutrition, you must remove the food items they are allergic to and include healthy fruit and veggies into their daily meal chart. You can prepare tasty snacks with veggies or fruits to help your kids enjoy the taste and nutritional benefits at the same time.
2. Who's a picky eater?
Picky eaters are individuals with a minimal diet. These people tend to eat only a few things instead of the average person's usual variety of food. They prefer to stay away from foods that are a little different from their eating habits.
3. What is the importance of childhood nutrition?
Consuming nutritious foods can help improve the overall health and wellbeing of your child. The right combination of foods can help boost their immune system, improve memory, and optimize physical performance.
4. How long does it take to break unhealthy eating habits?
According to a well-known study, the average length of time it takes to change an individual's eating habit is 66 days — although this number is variable depending on the individual.
5. What are good eating habits?
A proper eating habit is crucial to your overall health, and it includes a range of nutrients that promote wellness, energy, and longevity.
For maintaining good eating habits, you can follow these tips:
Never skip breakfast or dinner.
Do not consume too many calories, protein, and fat.
Take vegetables and fruits.
Try out green tea after lunch.