If you're responsible for a team of employees, you know all too well how much pressure you can feel to protect people and give them the best working life possible. You don't want people looking back on the years they've spent at your company with bitterness or rage but with fondness.
One major element that can cause a lot of headaches for employers is health insurance. You know you need your staff to have access to the best healthcare possible; their well-being, job satisfaction, and work performance rely heavily on the state of their health.
Despite knowing this, dealing with insurance companies is always tricky and troublesome. The following aims to outline your options when it comes to providing health insurance for your employees so as to minimize the stress on your end and maximize the benefits on their end.
The Importance Of Health Insurance
Not only is healthcare the most commonly offered benefit (and therefore the one that is most expected by employees), but it's consistently ranked by employees as the most important benefit for raising team morale.
This means that health insurance is rated as more important than monetary bonuses or extra paid vacation time. In the middle of one of the biggest mass exodus' in workplace history, people are leaving their jobs left, right, and center creating an employee market.
Employers need to be offering worthwhile packages if they want to draw in employees and keep them. Health insurance is a huge component of that. In fact, 26% of employees have left a job due to unavailable or unaffordable health insurance. Beyond this, 91% of Canadian employers offer benefits that cover extended health care coverage. 
Government Healthcare Coverage
While in Canada, government healthcare coverage exists, it doesn't cover everything. In particular, prescription drug coverage is an area that is lacking. Optical and dental coverage is also not provided by the government healthcare system, and these can often be part of medical coverage plans provided by employers. Other common features include hospital care, medical services and equipment, paramedical services, and any out-of-province travel that is required due to health emergencies.
Group Benefit Plans Are An Option
Group benefits services make it a little easier for employers to get quotes on plans from insurance providers. You can take a look at this article for more information on how to compare plans using a group benefits service. It can be really helpful when narrowing your choices down to have point-by-point comparison information.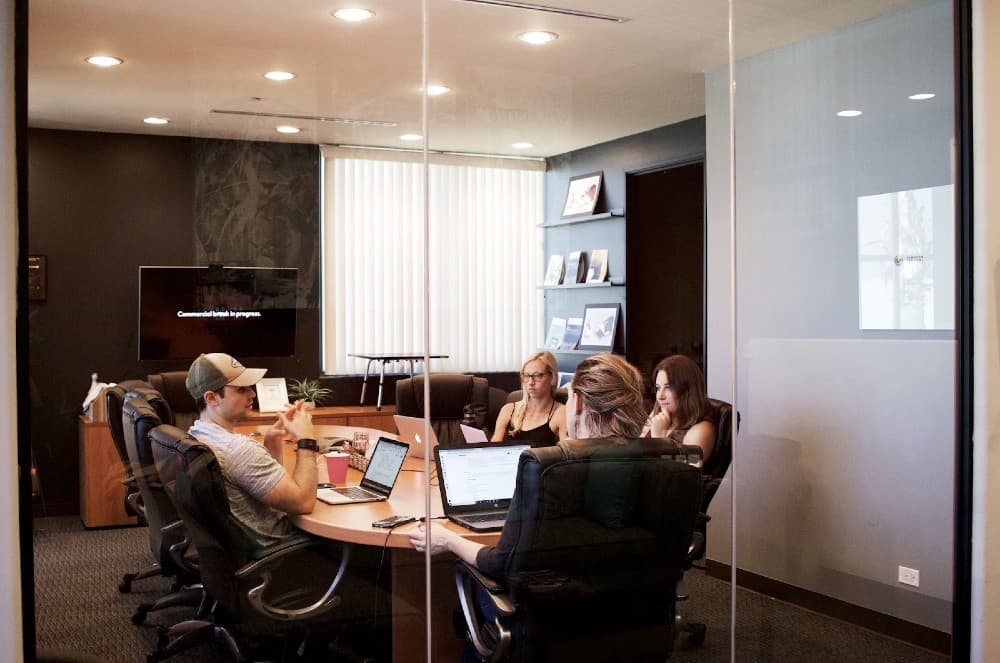 Flexible Benefit Plans
In recent years, flexible plans have become popular among employers. Traditional plans involve one basic plan that applies to all staff, whereas flexible plans offer a list of benefits that employees can choose from.
Credits are given to staff, and they can use those credits for whichever benefits they feel most suit them and their families. They also have the option to pay more beyond their credit limit to get more benefits. These plans are often favored by two-income households as between two working people, a variety of benefits can be accumulated.
Health Spending Accounts
Sometimes, in addition to a flexible benefits plan, health spending accounts are used. This approach again uses credits that staff can apply to health care expenses.
What Is The Role Of The Employer
You might be wondering what the role of an employer is within employee insurance plans. Often, a plan is sponsored by the employer. A group insurance provider is typically hired to provide insurance for the members of the plan (the employees) and manage the program, including paying any claims that are made. Benefit plan consultants can also be hired to offer support to the plan sponsor regarding the selection process.
It is also possible to select an administrative services-only (ASO) plan. This approach involves the employer paying claims submitted by employees themselves. It also involves paying a group insurance provider or another organization to settle claims and report to management.
Additional Advantages
At first, you might wonder why an employer-sponsored benefits plan through a workplace would be preferable to an individual plan. Group benefits plans tend to provide coverage rates that are far less expensive than individual plans (think about buying things in bulk versus individual packages).
As well, because the plans are provided to a group, staff members are not required to go through a medical exam to determine their coverage rates and availability. This means that all of your staff will be equally protected regardless of their medical history or situation.
The above information should have outlined the basic elements of employee health coverage in Canada. It's important to note that healthcare coverage in Canada varies from province to province; this means you need to be comparing what you learn online with the specific offerings within your province. If your company extends across multiple provinces, you want to ensure that you understand all locations' health insurance standards.