When you hear the term cosmetic procedures, what is the first thing that comes to mind? Is it a facelift or breast job? While those are both popular procedures, there are more options available to you than ever before. Cosmetic procedures can be used for far more than improving your appearance. They can also improve your health and wellness in the long run!
Cosmetic procedures have come a long way in recent years, and they can now benefit more than just your appearance. Procedures like laser skin resurfacing and microdermabrasion are designed to improve the appearance of acne scars, fine lines and reduce wrinkles, uneven pigmentation, and other facial imperfections.
The Procedures & The Benefits They Provide
Cosmetic procedures are becoming more and more popular, with 1 in 5 Americans being under the knife. That's because cosmetic procedures provide a range of health benefits that can improve your health and self-esteem while creating a more youthful appearance.
This article will look at some of the most popular procedures, including facelifts, eyelid surgery, Buccal fat removal, and Botox. It will also look at some of the health benefits they provide and why women and men are getting them done now more than ever before.
What is a Facelift?
A facelift is a surgical procedure that removes excess skin and fat from the face, as well as tightens the underlying muscles. It can be performed under local or general anesthesia, depending on the patient's preference. The procedure can take between two and four hours to complete, depending on the extent of the surgery required.
What are the Benefits?
The main benefit of a facelift is that it can make you look younger and more attractive. The procedure can also reduce the appearance of fine lines and wrinkles, as well as give you a more youthful appearance.
Eyelid Surgery:
Eyelid surgery, also known as blepharoplasty, is a surgical procedure that removes excess skin and fat from the upper or lower eyelids.
A blepharoplasty can be performed on its own or in conjunction with other facial procedures such as a facelift, brow lift, or rhinoplasty.
Some of the main benefits of eyelid surgery are
• A more youthful appearance
• Improved eyelid symmetry and contour
• Removal of excess skin and fat, especially around the eyes which can make you look tired or older than your actual age.
Buccal fat removal:
The buccal fat pad is a soft, fatty tissue that lies between the cheek and the lower eyelid. This fat pad can cause an appearance of puffiness around the eyes and make you look older than your actual age. The buccal fat pad can be removed by using a technique called "buccal lipectomy". This is done by making an incision in the natural crease of the cheek and removing the excess fat tissue. Undergoing a buccal fat removal surgery has its benefits. This procedure is a quick and easy procedure that can be done in the comfort of your own home. The surgery will give you a younger appearance and make you look more refreshed.
Choosing Your Cosmetic Surgeon
Everyone who has a cosmetic surgery procedure done hopes that it will be a positive experience. Most cosmetic procedures are successful, but some are not, and end in disaster.
There are certain things you can do to maximize your chances of having an excellent experience and get the most out of your surgery. The most important thing is to choose a board-certified surgeon with years of experience. Your cosmetic surgeon should also have an impeccable record, and be able to explain what he or she is going to do as well as answer any questions you may have before your procedure.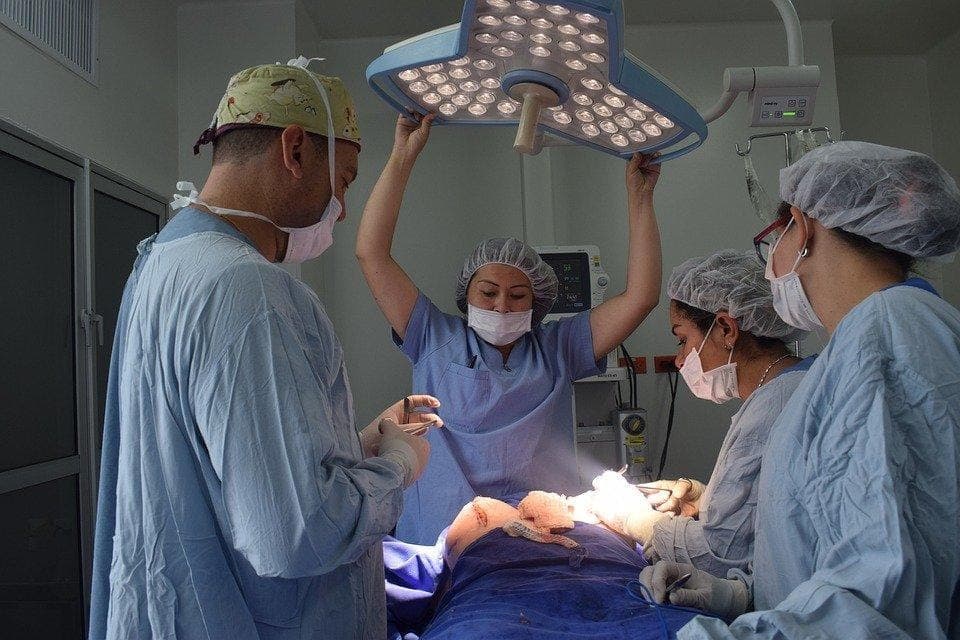 Research your surgeon. Check out the credentials of your plastic surgeon and make sure that he or she is board-certified by the American Board of Plastic Surgery. Also, check to see if your surgeon is a member of the American Society for Aesthetic Plastic Surgery (ASAPS).
It's important to be honest with your surgeon. Your cosmetic surgeon should be able to tell you what he or she can do for you. If you are not happy with the results, be honest and discuss your concerns.
Risks of Undergoing These Procedures
There are several risks associated with undergoing cosmetic procedures. Most patients have no problems at all, but there are some things to consider before undergoing any cosmetic procedure.
The most common complications of cosmetic surgery or non-medical cosmetic procedures include:
Allergic reactions to anesthetics and other medications used during the operation.
Bleeding and bruising after the operation.
Pain that can last for weeks or months.
Infection at the incision site.
Blood clots in the legs or lungs can lead to serious complications including death. If you have a history of blood clots, talk to your doctor about the risks of surgery.

These days, cosmetic procedures have become more than just a way to look good. With the rise in popularity of surgical and non-surgical procedures, many patients are finding that they can achieve permanent health improvements as well.